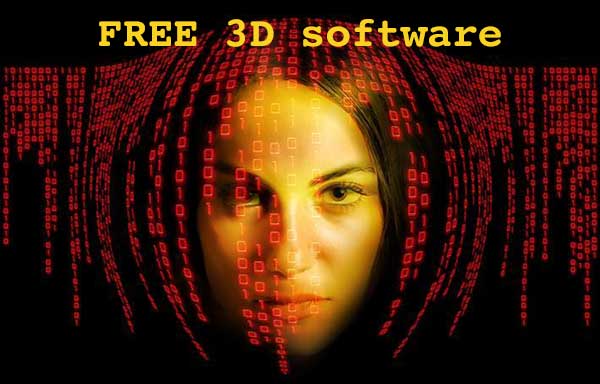 Free software comes and goes, often a new product is launched as free, then when a community is using and relying on it, it becomes chargeable, there are plenty of examples of this. However, of the best free 3D animation software here at the moment there are three that are definitely worth exploring. They are Blender (or129 possibly Bforartists), DAZ Studio, and Clara.io. These are all very different in how you use them, they will each appeal to different kinds of people and usage, and all have their pros and cons.
After these three there are four more that allow both modeling and animation. The best of these is Vectory, then Seamless3D, Anim8or, and K-3D. These last three are projects made by individual enthusiasts, Vectory on the other hand is a Freemium product that looks like a good contender for quick fun social media content.
After this I've included three free modeling software Sculptris being the best, and made by the company that makes ZBrush. Wings 3D, POV-Ray are two others to explore. There is one free environment software (Terragen) that's only free for educational and non commercial use. These don't offer animation, but they could be very useful for making better assets for importing into one of the other free packages that offer animation capability for your scenes.
By the way, none of these are affiliate links, I don't benefit from telling you about them, I'm just offering you the fruits of my own research. Just in case you wanted to know!
Blender

OS: Mac, Windows, Linux
Blender is a fully open source 3D creation pipeline, made by studios, professionals, individual artists, scientists, students, animators, VFX experts and more. It is being actively developed all the time by the experts who use it. Funded by donations it has a small number of full time staff alongside a large number of volunteers from the community who use and love Blender. It's a community driven project (under the GNU General Public Licence) and you are free to use it for any purpose, commercial, personal or educational, and unlike many other free software, it will always stay free.
Key features:
Rendering – using a high end production path tracer called Cycles
Modeling – using an extensive modeling toolset for sculpting, modeling, retopology and curves.
Animation – used for award winning shorts and features
VFX – masking, object and camera motion tracking, compositing
Simulation – powerful simulation tools, industry-standard libraries like Bullet and MantaFlow
Pipeline – integrates with multiple pipeline tools so can be used in larger production flows
Game Creation – game prototyping and interactive visualisations with Blender logic
Video Editing – a range of basic but efficient tools
Scripting – an extensive Python API, every tool can be customised with scripting
Customize – the user interface, window layout and shortcuts are fully customizable
Support – full documentation, tutorials, community support, professional support, demo files and bug reporting
Freestyle software shipped with Blender for Non-Photorealistic Line Drawing rendering from 3D scenes, user can program how the model can be turned into stylized strokes (http://freestyle.sourceforge.net/)
PROS
This is a highly customisable node based software, you can set up hotkeys for all of your activities, making your workflow easier and faster. These hotkeys are consistent across different features of the software too. For anyone starting out in a 3D career this is a huge bonus since you can make pretty much anything with it, and all the key features listed above work surprisingly well, so it's a really good multitasking tool. You can also buy plugins for added functions.
CONS
The downside is that it is hard to learn, many people are deterred by how long it can take, and like any other software that can do lots of things there is always lots more to learn. There are lots of hidden features which you may never find, the user interface and menu system is not that easy to understand at first. Also it doesn't work the same way that commercial 3D software does, so many people are put off by this at the start.
However there is a key new development in response to this in the form of another free software called Bforartists which I will look at briefly next.
Bforartists
This is a fork of Blender, it's being developed to do everything that Blender does, but offering a better user interface. It stands for Be For Artists and its mission is to develop the full functionality of Blender, free and open source, but to always put the user first by offering a user friendly and intuitive graphical User Interface. Bforartists 1.0.0 is based on Blender 2.79b, with development of the fork now paused in the run up to the release of Blender 2.80 later in 2018 which is due an overhaul of the interface design, if the new interface is significantly better, then Bforartists may not need to continue development, as its mission is to offer Blender's capabilities with a user friendly interface.
Here is a video highlighting – The Differences between Blender and Bforartists
DAZ Studio
OS: Mac, Windows
This software is a direct competitor to the popular 3D program called Poser. The creators of this software started out making content for Poser, now they aim to lead the way in human figures for 3D art, and Daz Studio offers everything that Poser does, but its free (Poser costs $129.99 for the standard version and $349.99 for the pro version). These are highly customisable figures that can be used in a range of art forms, animation, graphic novels, design, illustration and 3D printing. Although it is free it takes time to learn and you may find it is easier to buy some of the props, figures and settings that you want to use from the other artists that make content to sell. Eventually you may develop enough skill to become a vendor yourself and sell your creations to others.
Key features include:
A large library of highly customisable human and animal figures
Own what you make, royalty free
3D Morphing, animation, posing and rendering
GPU accelerated real-time rendering, photo-realistic results
In app tutorials
Lighting, textures, industry standard rigging
Scene building
Optimize models for exporting to 3D printing (additional plugin)
Transfer Daz figures to Maya (additional plugin)
Contains Auto-HumanIK controls for easy posing/animating in Maya
Auto converts to Vray and Arnold render engines
Cross application support, compatible with 3DS Max, Mudbox and Maya, Export formats include: Autodesk FBX, COLLADA, OBJ, BVH, Universal 3D
Works with photoshop and ZBrush to customise your figures
The real benefit of this software is the customisable content library, so you do not have to make everything from scratch, this can speed up your workflow and means that by using premade items you can concentrate on the design aspects that you are best at. DAZ Studio uses a true character engine (Genesis 8 figure platform), you can choose characters from a huge library of content, modify them, mix and blend with other characters. You can then place your character in your chosen setting, pose them, arrange their accessories, adjust lighting, and then export the resulting still image, or use the animation tools to create an animated scene.
PROS
The interface is easy to use and learn for novices and professionals. There is a good knowledge base, ticket based help and active user forum. The Starter essentials bundle is a large content bundle included in your free download to get you started. There are huge libraries of content, but as with all royalty free content providers, you have to search for the free stuff, and they may not be as cool as the paid for models. However, you can become a vendor yourself and sell your own models too so its offering you a passive income stream from your work.
CONS
Can be hard to install as it has large storage needs for content, and the organisation of the different content types is essential for the programs functionality, even with guides and online tutorials it can be vexing to people not familiar with Daz3D studio set up needs. It also works best on certain types of graphics cards (not necessarily games cards). Once you have set it up, it is a complex programme and some users will feel that there is not enough help and not enough customer or technical support. You may have to sign up to a paid membership, but you can cancel it and continue using the software for free. Many of the library items that you will want to use could be fairly pricey too, so although the software is free to use you could still be spending a lot to get just what you want from it.
Clara.io
OS: Browser-based
If lengthy, large and complex installs are not for you then try a revolutionary and completely online solution. This is a fully functional cloud-based 3D modeling, animation and rendering system that runs in your browser and doesn't need any plugins to use it. This is enabled by WebGL (Web Graphics Library), a JavaScript library for drawing 3D graphics. The free version is the basic or educational version, there are then monthly plans for the standard, professional or enterprise versions, which all have a free 30 day free trial (so it's a freemium app https://clara.io/pricing).
Like DAZ Studio and Poser there is a large user library of content that you can use and alter, with lots of free models. Currently aimed at indie users, digital nomads, remote studios, mobile and Unity games, with a huge user base there's a strong community feel. Once you embed your artwork in a browser you can set the licenses to allow others to edit and modify them if you want.
Here is a list of the features from their website:
Powerful Modeling Tools – Sub-object editing. A ton of mesh tools. Subdivision surfaces. Modifiers/operators. UV editing. Optimized performance.
VRay Cloud Rendering – Huge photorealistic material library. Easy advanced materials. Flexible lighting setups. Blazing speed.
Import/Export Anything – Over 30 common 3D files formats supported. FBX, Collada, STL, OBJ, Three.JS, Babylons.JS, STEP, IGES, 3DS, Blender and more.
Multi-Platform – Chrome. Firefox. IE11. Edge. Windows. Apple OSX. Linux. Android. iOS.
Modern Interface – Familiar UI. Responsive workflows. Undo/redo. Drag/drop. Context menus everywhere.
Scripting, Plugins + REST API – Customize. Extend. Mashup. White Label. And even create your own Custom 3D Viewers.
Easy Sharing + Embedding – User galleries. Lots of free 3D models. WebGL/Three.JS and VRay Cloud render embedding. Interactivity via jQuery.
Collaboration + Versioning – Simultaneous multi-user editing. Always on versioning. Per-user permissions. Review tools.
Learning Centre – Tutorials, user guide, FAQ, SDK
3D printing – from Clara.io models
VR – import Clara.io models directly into VR
PROS
Really easy to use, no download or installation required, so it's completely cross platform and doesn't depend on your system specs. With the collaborative functions in the software, it's easy for teams to work together wherever they are in the world. The extensive library of content will give you a great starting point for your creations. It features a good system for modeling from polygons and you can construct solid geometric constructs. The keyframe animation feature will help animators feel at home, and using wireframe skeletons is helpful too. Easy texture mapping and photorealistic rendering with V-Ray Cloud technology.
CONS
Can sometimes be confusing as to where some of the tools are. You need a powerful and reliable internet connection to really get the best from this app. So you are limited by your bandwidth, although most of the heavy data stays on their server, you may only see low resolution version on your browser, and you may not be able to play back in real time, depending on your scene.
---
OTHER FREE 3D MODELING AND ANIMATION SOFTWARE
Vectary
Freemium product, a library of 3D objects for you to create a scene, drag and drop 3D modeling tool, online collaboration, templates for presentations, for websites and social media, typography, logo design, integrates with Sketchfab.
Seamless3d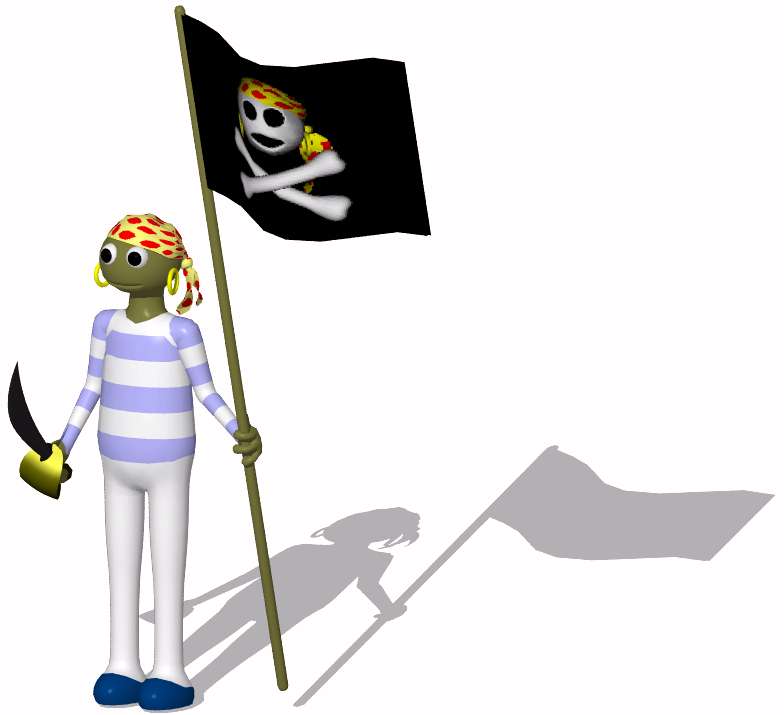 3D modeling software with animation capabilities developed by an independent enthusiast.
Anim8or
Modelling and character animation program written by an enthusiast. Last update was in May 2017.
K-3D
Free open source (C++) node based work flow, modeling and animation software, best for polygonal modeling.
---
FREE 3D MODELING SOFTWARE
Sculptris
Made by Pixologic, the free starter modeling software to get started on before moving on to Zbrush. A gateway to the world of 3D. Accessible to everyone, dynamic tessellation, works effortlessly with Zbrush using the GoZ plugin, immersive interface, navigational controls, sculpting and optimising brushes, texturing and painting. Highly recommend using this to get started in 3D modeling, before moving onto the professional modeling software Zbrush.
POV-Ray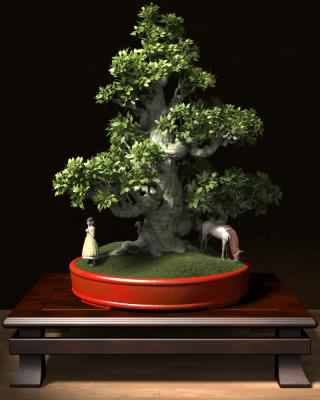 The Persistence of Vision Raytracer is a high-quality, Free Software tool for creating stunning three-dimensional graphics. The source code is available for those wanting to do their own ports.
Wings 3D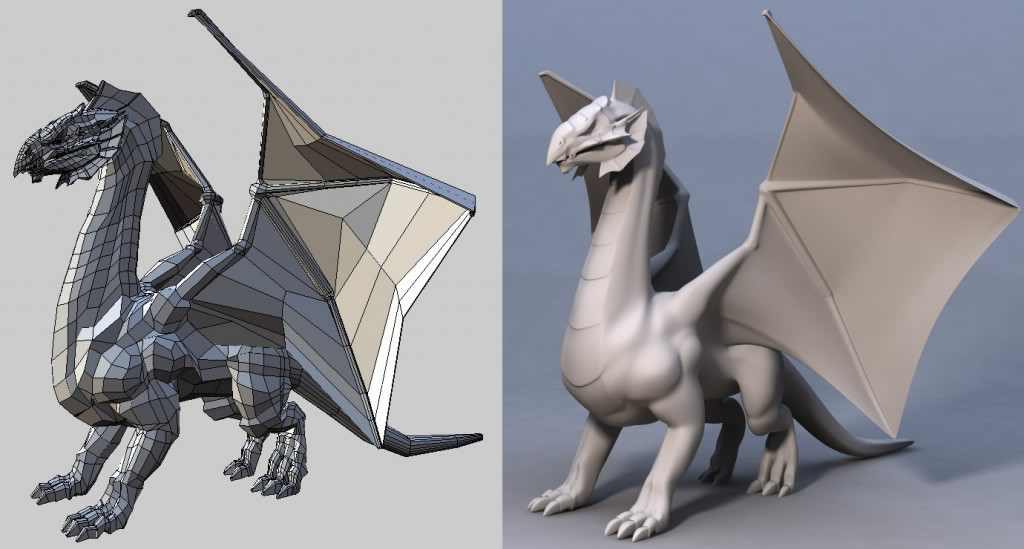 Free open source (Erlang) polygon modeling software, no support for animation, made by an enthusiast.
---
3D SOFTWARE FOR CREATING ENVIRONMENTS
Terragen
3D environments – free for educational and non commercial use only, this free version has limitations, but it is good for learning, personal projects and developing a showreel, you can then upgrade to a commercial licence. This is an essential tool for those needing a natural environment or wanting to build a convincing world, it is used by the leading VFX companies as part of their environment workflows for convincing photo real environments. As well as building the environment it offers you atmosphere and clouds, lighting, terrain, objects, animation, camera movement, and all standard activities for professional production workflow.
Check out the free version of TERRAGEN here.
---
In summary to get the best free 3D animation software a good toolset would consist of Blender, Sculptris and Terragen. This would be all you need to give an independent film a stunning looking result, for no cost at all save the time learning.
So I hope this has been a useful post to help you on your way to find the best free 3D animation software for you and your unique needs. Please leave a comment below if you want to add any comments on the software listed or if you have come across any new free 3D software.