This month we have several interviews with unique independent animators and two titans of animation die. Netflix is producing even more animation, yet one of the US's largest production houses lays off 40% of its staff, but animation jobs are booming in Southern Carolina and Ireland. Animation live action hybrids dominate the box office, but what exactly is Lion King anyway? Travis Knight goes live action, but Hung Kong's Yonfan turns to animation. Iliana Franklin discusses women in animation and the Lasseter controversy continues to create waves.
In education we look at the success of MoPA, whilst Laura Heit challenges her students to stop using the undo button. The Academy Awards and the The César Awards are announced.
We've found five articles on animation production design and a new 'art of' book. Along with another five interesting articles on a range of animation topics.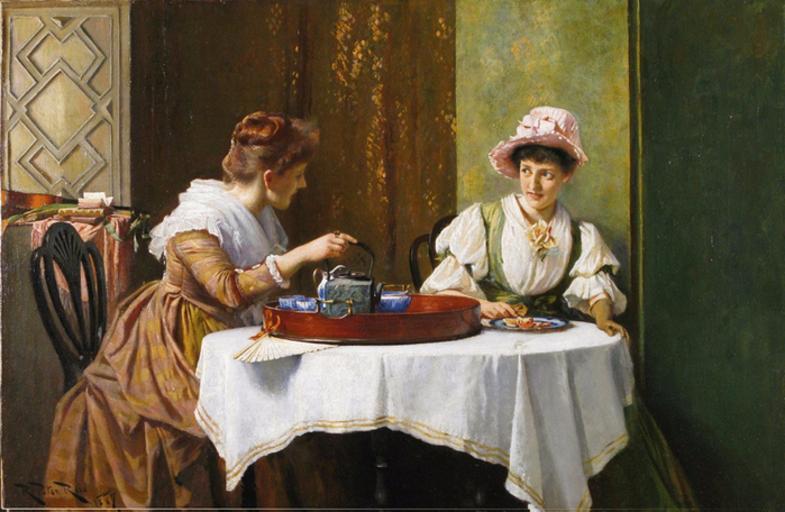 People
Jonathan Hodgson on his latest Bafta nominated film 'Roughhouse'
Interview: Jonathan Hodgson on his latest film 'Roughhouse' – a raw portrayal of bullying. [Alex Dudok de Wit. 10.1.19] http://www.skwigly.co.uk/jonathan-hodgson-roughhouse-interview/ Bafta nomination http://www.bafta.org/film/awards/british-short-animation-2019
For someone who doesn't consider himself a good animator, Jonathan Hodgson has made remarkably good as one. Raised in Birmingham, he began to show interest in the medium at the same time as Britain's institutions did. He enrolled on fledgling animation courses at Liverpool Polytechnic and the Royal College of Art, developing a rugged caricatural style that married pin-sharp social observation with flights into abstraction. Roughhouse trailer: https://vimeo.com/272093835
Michaela Olsen talks about 'Under Covers' [Ramin Zahed. 18.1.19
http://www.animationmagazine.net/top-stories/10-questions-for-michaela-olsen-writer-director-of-under-covers/Brooklyn-based animator Michaela Olson's stunning stop-motion animated short Under Covers was one of the biggest discoveries at this year's Sundance Film Festival. We caught up with the innovative animator to find out more about her creative process. Michaela Olsen talks https://www.youtube.com/watch?time_continue=116&v=vQGJUDOagy0
Interview with Hisko Hulsing. [Rob Munday. Directors Notes. 6.8.12] https://directorsnotes.com/2012/08/06/theyareanimators-1-hisko-hulsing/Animation has always been something we've wanted to cover in greater depth here on DN. Over our 6 years of interviewing directors on the site, it's been a privilege to talk to some boundary pushing animators including the likes of Grant Orchard, Rosto, Matthias Hoegg, Andrew S Allen & Jossie Malis. Now, in the first of an ongoing series looking directly at the work of established/up-and-coming animators in the medium of short film, we explore their inspirations, production methods and plans for the future.
Director Lee Unkrich Trading Pixar ('Coco,' 'Toy Story 3') for Personal Life.
After a quarter century serving as part of the creative core of Pixar Animation Studios, director Lee Unkrich has announced he is leaving the company and stepping away from the Hollywood animation game…. Unkrich began his Pixar career as a film editor on the first Toy Story. His credits with the studio also include the smash hit features Toy Story 2 (co-director & editor), Monsters, Inc. (co-director & additional editor), Finding Nemo (co-director & supervising film editor), Toy Story 3 (director & story writer), Coco (director & story writer), and the Coco short Dante's Lunch (director). He was also executive producer on Monsters University and The Good Dinosaur, and conceived the original story for this year's Toy Story 4 (June 21), directed by Josh Cooley. http://www.animationmagazine.net/top-stories/coco-toy-story-3-director-lee-unkrich-trading-pixar-for-personal-life/
FEATURE: TURNING REALITY INTO ANIMATION WITH MIKE PERRY
By Jasmine Healy Mike Perry is an Emmy-award winning animator, but more overtly, an artist of many hands. Mike is involved in painting, sculptures, books, installations, silkscreens, and more. He covers a lot of ground and artfully reconstructs how a person experiences space in a subtle, yet dynamically psychedelic-infused way. Celebrating the human body, shapes, and the "vastness of the cosmos", Mike creates grandiose, yet chill dreamscapes that both pop and re-energize the human experience. http://resourcemagonline.com/2019/01/feature-turning-reality-into-animation-with-mike-perry/109984/
Jonas Mekas, titan of underground filmmaking, dies aged 96.
The director made some 60 films, usually with an impressionistic, diaristic style in which flickering images revealed quiet, intimate moments rather than a grand narrative. https://amp.theguardian.com/film/2019/jan/23/jonas-mekas-titan-of-underground-filmmaking-dies-aged-96 The Story of Jonas Mekas. 2015. 20'. https://www.youtube.com/watch?v=n2sK_EuH_KU
Don Lusk (1913-2018). [Jerry Beck. 30.12.18] http://www.animationscoop.com/don-lusk-1913-2018/ Disney Legend Don Lusk has passed away today at age 105 – reported by his dear friend Navah Paskowitz-Asner (Ed Asner's daughter-in-law) on her Facebook page this morning. Lusk was hired by The Walt Disney Company in 1933 and he became an animator in 1938 on Ferdinand The Bull. His animation graced key scenes in Bambi, Song of the South, Cinderella, Lady and the Tramp, Sleeping Beauty and One Hundred and One Dalmatians. He is best known for his work on the Fish Dance in "The Nutcracker Suite" in Fantasia, Cleo the goldfish in Pinocchio, the title character in Alice in Wonderland and Wendy in Peter Pan.
Lusk left Disney in 1960, but continued to work as an animator during the 1960s and 1970s, on UPA's Gay Purr-ee (1962), A Boy Named Charlie Brown (1969), and freelanced much for Bill Melendez and Walter Lantz studios. He spent 23 years at Hanna-Barbera, directing everything from Scooby Doo to Yo Yogi!, working well into the 1993.
In the early 1990s, Lusk retired after a career that spanned 60 years. He received a Winsor McCay Award for lifetime achievement at the Annie Awards ceremony in 2015 (see below). He was a friend to many in the industry and a legend in the field. He will me sorely missed.
Don Lusk Receives the Winsor McCay Award at the 42nd Annie Awards. 2015. 6'18".
In Memoriam: Animation & VFX Greats We Lost in 2018. http://www.animationmagazine.net/worldwide/in-memoriam-animation-vfx-greats-we-lost-in-2018/ Among the artists mentioned:
Gerard Baldwin. Prolific writer, producer and educator, who earned 5 Daytime Emmy nominations for The Smurfs series and various Smurfs specials. Other TV directing credits include Rocky and His Friends, Linus! The Lionhearted, George of the Jungle, Tiny Toon Adventures, Quick Draw McGraw, The Huckleberry Hound Show, The Jetsons, Muppet Babies, Aladdin and Rugrats. Died 18.4 age 89.  
Roger Mainwood. British animator and director who brought several Raymond Briggs' beloved classics to the screen. He worked on Heavy Metal, The Snowman, When the Wind Blows and Father Christmas; directed the TV series The World of Peter Rabbit, Stressed Eric and Meg and Mog and the acclaimed movie Ethel & Ernest. Died Oct. 5, age 65.
Børge Ring. Danish/Dutch animator and director, best known for his work on Heavy Metal (1981), the Oscar-winning short Anna & Bella (1984) and the Oscar-nominated Oh My Darling (1978). He was also a comic-book creator and an accomplished musician. Ring also worked on dozens of movies such as The Smurfs and the Magic Flute, We're Back: A Dinosaurs Story, Asterix in America, Lucky Luke: Ballad of the Daltons and Happily N'Ever After. Died Dec. 27, age 97.
Isao Takahata. Japanese animation director, writer and producer and co-founder of Studio Ghibli. Credits include Grave of the Fireflies, The Tale of the Princess Kaguya, Only Yesterday. Died April 5, age 82. http://www.animationmagazine.net/people/passings/danish-animator-borge-ring-dies-at-97/
Will Vinton. Oscar-winning stop-motion animation pioneer, coined the term claymation, founder of Will Vinton Studios. Oversaw the creation of Emmy-winning projects including The PJs, A Claymation Christmas Celebration and A Claymation Easter, and received Oscar nominations for Rip Van Winkle, The Great Cognito and The Creation. Died Oct. 4, age 70.
Industry
Netflix announces its first animation anthology series by Agence France-Presse. Love, Death & Robots will be helmed by Tim Miller and David Fincher, the streaming platform announced. The stories, which are aimed at an adult audience will span genres such as science fiction, comedy, fantasy and horror, and feature dark humour and characters including sentient dairy products, werewolf soldiers and garbage monsters. Tim Miller (Deadpool) and David Fincher (Fight Club, Gone Girl, The Social Network) will helm the project. Each of the 18 episodes will be five to 15 minutes in length. Styles will vary from traditional 2D to photo-real 3D CGI. https://www.thejakartapost.com/life/2019/01/08/netflix-announces-its-first-animation-anthology-series.html
Animation staff laid off
Frederator Studios, one of North America's biggest animation production outfits, has reportedly laid off up to 40% of its staff. Frederator Studios was founded by animation veteran Fred Seibert in 1997 and is the producer of fan-favorite series such as Castlevania (Netflix), Adventure Time (Cartoon Network), Bravest Warriors and Bee and Puppycat (Frederator Networks' Cartoon Hangover). https://www.bleedingcool.com/2019/01/26/frederator-studios-castlevania-adventure-time-lay-off-staff/
Animation jobs are booming in Southern California.
Animation jobs are set to double in Ireland.
Employment in the film, television, and animation production in Ireland is set to double to more than 24,000 people over the next five years, the head of Screen Ireland has said. https://www.independent.ie/business/media/additional-12000-staff-to-enter-film-tv-and-animation-production-by-2024-37726812.html
Irish Animation Studio Lighthouse Names New Managing Director by Stewart Clarke Lighthouse Studios has named Claire Finn its new managing director. The animation studio is based in Kilkenny, Ireland, and has just finished work on Amazon series "Bug Diaries," and started on another kids' project for the streamer, the second season of "Give a Mouse a Cookie." https://variety.com/2019/tv/news/irish-animation-studio-lighthouse-names-new-md-exclusive-1203113821/
Controversy over 'Lion King' credits and residuals from Disney's remake. [Dan Sarto. 14.1.19] https://www.awn.com/news/will-writers-original-lion-king-get-credits-and-residuals-disneys-remake  Many of the people who received story credits on Disney's 1994 animated hit, The Lion King, might not receive similar credits on this summer's upcoming live-action remake, according to a recent Hollywood Reporter article. Made under Animation Guild rather than Writers Guild of America jurisdiction, the original animated feature is merely considered "source material" for the new production, noted WGA head of credits Lesley Mackey. The Animation Guild, known as Local 839 of the International Alliance of Theatrical Stage Employees, or IATSE, offers members fewer credit protections and no residuals, which are standard under WGA rules.
Is Disney's new 'Lion King' live action or animation?
Top Disney Executive Believes Disney's New 'Lion King' Isn't Animation Or Live-Action. What do you do when your CEO has told investors that your company is producing a live-action film, but it turns out you've actually made an animated film? That's the conundrum currently faced by the Walt Disney Company, which is trying to differentiate its new animated remake of The Lion King from the original animated version of the film in 1994. Sean Bailey, president of Walt Disney Studios Motion Picture Production, has come up with a novel way of sidestepping the issue by telling an interviewer that they can't call The Lion King either animation or live action. https://www.cartoonbrew.com/ideas-commentary/top-disney-executive-believes-disneys-new-lion-king-isnt-animation-or-live-action-168342.html
Animation live action hybrids dominate global box office.
Global Animation Domination Continues: 'Grinch' Tops $450M, 'Ralph' $350M, 'Spider-Verse' $200MBy AMID AMIDI. In the last weekend of the year, animation and vfx dominated the worldwide box office. The top six films globally were all animated or live-action/vfx hybrid films. In order of box office earnings, those six films were Aquaman, Bumblebee, Mary Poppins Returns, Spider-Man: Into The Spider-Verse, The Grinch, and Ralph Breaks The Internet. https://www.cartoonbrew.com/box-office-report/global-animation-domination-continues-grinch-tops-450m-ralph-350m-spider-verse-200m-168413.html
Travis Knight Interview: 'Transforming' from Animator to Live Action Director. [Johannes Wolters. 11.1.19] http://www.skwigly.co.uk/travis-knight-bumblebee-transformers-interview/ Before the UK cinema release of Bumblebee, the prequel to the Transformer film franchise, and the first live action version not to be directed by Michael Bay, we sat down for a casual chat with the film's director Travis Knight. Animation and stop motion fans will know Knight more from his role at LAIKA as animator, director and producer; with his first directorial role coming in 2016 with Kubo and the Two Strings. Knight discusses his 'transformation' to live action film (excuse the pun), working with CGI verses stop-motion, and his thoughts on the use of stereoscopic 3D going forward. Interview by Johannes Wolters. Travis Knoght talks Bumblebee. 5'30" https://www.youtube.com/watch?v=uvbQ17c08eM 
Hong Kong's Yonfan Making Debut Animation With 'Cherry Lane' by Patrick Frater. Yonfan, prince of sensuous Hong Kong cinema, will make a return to the big screen this year with his first new feature in a decade. The picture will be his first animation. Yonfan, whose movie credits include "Bishonen," "Peony Pavilion" and "Color Blossoms," has spent much of his time since 2009 Venice competition film "Prince of Tears" on photography, art and publishing. During that time Yonfan has also worked secretly on developing and directing "No. 7 Cherry Lane" from his own short stories. He was also on the jury of the Venice festival in 2017. https://variety.com/2019/film/asia/hong-kong-yonfan-making-debut-animation-with-cherry-lane-1203100564/
Emmy marketers strategy will have to change
The Television Academy will eliminate distribution of DVD screeners for eligible shows beginning with the 2020 Emmy cycle. Designed to eliminate both monetary and physical waste, the move will have a substantive impact on the strategy of Emmy marketers. It also makes the academy the first major entertainment-industry organisation to bar physical screeners. https://variety.com/2019/tv/news/tv-academy-emmy-screeners-2020-1203111603/
Women in Animation – A Journey into the Industry: Illiana Franklin [21.1.19] http://www.skwigly.co.uk/women-in-animation-a-journey-into-the-industry-illiana-franklin/Iliana Franklin is the Art Director at Mediaframe and an Animation tutor at Escape Studios; she has worked in the animation industry for over 30 years, with projects including The Princess and the Pea, (2002), The Tale of Despereaux, and A Monkey's Tale (1999).
The Lasseter drama continues
'Shocked and Distressed': WIA Breaks Silence on Lasseter (Skydance) Hire. https://www.awn.com/news/shocked-and-distressed-wia-breaks-silence-lasseter-hire
Paramount Animation Chief Tells Staff They Do Not Have to Work With John Lasseter. https://variety.com/2019/film/news/paramount-animation-chief-tells-staff-they-do-not-have-to-work-with-john-lasseter-1203108134/
John Lasseter's Skydance Hire Sends Hollywood Executives, Animation Insiders Reeling. One current Skydance staffer expressed "disappointment" to Variety over CEO David Ellison's decision to bring on Lasseter, who was put on leave from his post atop Pixar Animation Studios and Disney Animation after workplace misconduct allegations surfaced last year. Lasseter apologized for "missteps" at the time and his consulting deal was not renewed by Disney when it expired at the end of 2018. https://variety.com/2019/film/news/john-lasseter-reactions-skydance-hire-1203104219/
Education
MoPA: Turning out highly-qualified CG animation creators to the world. [Animationweek issue 15. 26.2.18] https://animation-week.com/mopa/The animation education in France consists of many world-renowned animation schools and courses, delivering talents to the global animation industry. It has a strong new brand, Ecole MoPA, from 2015. The history of MoPA started in 2000 when Supinfocom, one of the top CG animation schools in France and the world, established their new school in Arles, France. Since then, over 500 graduates from the school turned out to be top-level professionals in the global animation industry in over more than a decade of its history as part of Supinfocom. In 2015, the prestigious school, which is entirely dedicated to CG imaging, became MoPA, a new independent world-class CG animation school.
Animation without the 'Undo' button!
Animation with Fallibility is What One Portland Director Aims for Art without an "undo" button. [Chance Solem-Pfeifer. 10.1.19] https://www.wweek.com/arts/2019/01/10/animation-with-fallibility-is-what-one-portland-director-aims-for/ For many of the 20-plus years Laura Heit has crafted visual art through animation, puppetry, shadowy installations, experimental theater and short films, she's also taught. And as the technology for directors and animators has leaped forward, so too has the frequency of a certain question from her students: "Am I able to undo?" Call it a natural inquiry from artists-in-training, but it's pushed their instructor (now at Pacific Northwest College of Art) to work more instinctually when donning her teaching hat. "Animation these days can get so perfect," says Heit, who lives in Portland and whose film work dating back to 1997 will be showcased Jan. 10 at NW Film Center's Whitsell Auditorium. "I want that fallibility." Oregon Art Beat 2015. 9'. https://www.pbs.org/video/oregon-art-beat-laura-heit/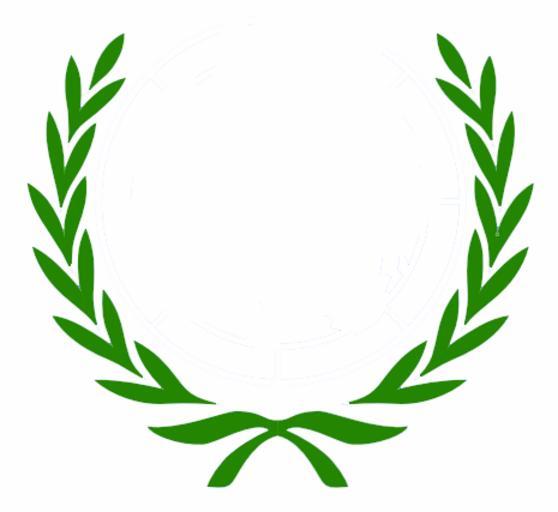 Festival Awards
'Spider-Man: Into The Spider-Verse' Wins The Golden Globe. [Amid Amidi] https://www.cartoonbrew.com/awards/spider-man-into-the-spider-verse-wins-the-golden-globe-168625.html
The César Awards, France's highest film honor, announced nominees this morning for its 44th annual edition. https://www.cartoonbrew.com/awards/3-animated-features-4-shorts-nominated-for-frances-cesar-awards-169474.html
Nominated features:
Asterix: Le Secret de la potion magique (Asterix : The Secret of the Magic Potion) Directed by Alexandre Astier and Louis Clichy. https://www.youtube.com/watch?v=k8eAW7agoPA
Dilili à Paris. Directed by Michel Ocelot. https://www.youtube.com/watch?v=jVRUX8tloNw
Pachamama. Directed by Juan Antin. Trailer: https://vimeo.com/296008892
Nominated shorts:
Au Coeur des ombres (Between the Shadows). Directed by Alice Eça Guimarães and Mónica Santos;  La mort, père & fils (The Death, Dad & Son). Directed by Denis Walgenwtiz and Winshluss;  Raymonde ou L'évasion vertical. Directed by Sarah Van Den Boom;  Vilaine Fille (Wicked Girl). Directed by Ayce Kartal. Trailer: https://vimeo.com/196733208
This morning, the nominations for this year's Academy Awards were announced.
Best Animated Feature:
Incredibles 2 (Directed by Brad Bird) Disney/Pixar
Isle of Dogs (Directed by Wes Anderson) Fox Searchlight
Ralph Breaks the Internet (Directed by Phil Johnston and Rich Moore)Disney
Mirai (Directed by Mamoru Hosoda) GKIDS
Spider-Man: Into the Spider-Verse (Directed by Bob Persichetti, Peter Ramsey and Rodney Rothman) (Sony Pictures Animation)
Best Animated Short:
Animal Behaviour (Directed by Alison Snowden and David Fine)
Bao (Directed by Domee Shi)
Late Afternoon (Directed by Louise Bagnall)
One Small Step (Directed by Andrew Chesworth and Bobby Pontillas)
Weekends (Directed by Trevor Jimenez)
The 91st Oscars will be held on Sunday, February 24, 2019. http://www.animationmagazine.net/events/nominations-announced-for-the-91st-academy-awards/
The Safety Animation Award https://www.firstinspires.org/robotics/frc/blog/2019-safety-animation-winner winner here https://www.youtube.com/watch?time_continue=7&v=cyknxL-lIKo
Production design, animation art and visual development
The Art of Ralph Breaks the Internet book. https://waltdisneystudiosawards.com/books/ralph/
Part 1 of a two-part series, exploring the visual development of the Oscar-shortlisted shorts "Age of Sail," "Bao," "Bilby," "Lost & Found," and "One Small Step." [Ian Failes. 8.1.19] https://www.cartoonbrew.com/awards/visual-development-production-design-oscar-shortlisted-shorts-cg-and-stop-motion-168701.html
Part 2: https://www.cartoonbrew.com/awards/oscar-shortlisted-shorts-see-the-visual-development-and-production-design-part-ii-168802.html
Nominations for 23rd Excellence in Production Design Awards.
Nominees in the Animated Film category include Colin Stimpson for Dr. Seuss' The Grinch, Ralph Eggleston for Incredibles 2, Adam Stockhausen and Paul Harrod for Isle of Dogs, Cory Loftis for Ralph Breaks the Internet, and Justin K. Thompson for Spider-Man: Into the Spider-Verse. The five nominees in the Fantasy Film category are Hannah Beachler for Black Panther, Stuart Craig for Fantastic Beasts: The Crimes of Grindelwald, Jon Hutman for The House with a Clock in its Walls, John Myhre for Mary Poppins Returns, and Adam Stockhausen for Ready Player One.
https://www.awn.com/news/adg-announces-nominations-23rd-excellence-production-design-awards
Production design behind animated feature Oscar contenders
Inside Production Design for Animation, Part Two: 'Spider-Man: Into the Spider-Verse' to 'The Grinch'. Miles Morales' city in Spider-Man: Into the Spider-verse and Whoville in The Grinch are among the looks featured In the second of this two-part series examining the production design behind animated feature Oscar contenders. This portion also features Aardman's Early Man, Sony Pictures Classics' Ruben Brandt, Collector and GKIDS' The Night Is Short, Walk on Girl. https://www.hollywoodreporter.com/lists/spider-man-grinch-production-design-animation-1172249/item/animation-2019-spider-man-1172251
How Spider-Man: Into the Spider-Verse Changed the Animation Game by Charles Bramesco. Vulture caught up with the film's VFX supervisor, Danny Dimian, who described how he and his team created an entirely new breed of mainstream American animation, in which computerization and personalization harmonize to create an exhilarating work of pop art. https://www.vulture.com/2019/01/how-spider-man-into-the-spider-verse-changed-animation.html
Other Interesting Articles
Animation Around the World
The fifth and final episode of Cartoon Brew TV's mini-series "Animation Around the World." looks at animation in Argentina, Israel, Malaysia, and Spain. [2.1.19] On video: 6'.  https://www.youtube.com/watch?v=J91oMFEJ_UY
'Welcome to Marwen': Building the Village of Living Dolls. [By Trevor Hogg. 2.1.19] http://www.animationmagazine.net/vfx/welcome-to-marwen-building-the-village-of-living-dolls/ A vicious attack outside of a bar resulted in Mark Hogancamp being in a coma for nine days, suffering from severe memory loss and having to learn how to eat, write and walk again. As a form of emotional and physical therapy, Hogancamp created and photographed a 1:6 scale World War II Belgian town in his backyard, christened Marwencol, populated by dolls representing various people in his life. Trailer: https://www.youtube.com/watch?time_continue=100&v=qZGxWSuiiZk
Animated documentary – war films
Before McCay's 1918 Sinking of the Lusitania – cut-out models in a naval battle "documentary": The Battle of Santiago Bay. (1899?) by Albert Smith, founder of the American Vitagraph studio, and animation pioneer James Stuart Blackton. [Following text taken from "The Early History of Faking War on Film". By Mike Dash. https://www.smithsonianmag.com/history/the-early-history-of-faking-war-on-film-133838317/ ] Here, while Georges Méliès' pioneering work on the Greco-Turkish War may have set the standard, the most interesting—and unintentionally humorous—clips that have survived from the earliest days of cinema are those that purport to show victorious American naval actions during the Spanish-American War of 1898.
Copyright is Brain Damage.
Nina Paley at TEDx Maastricht 2015. 18'. https://www.youtube.com/watch?v=XO9FKQAxWZc
Louis & Luca – MIssion To The Moon will have its int'l premiere at 69th Berlinale. Louis & Luca – Mission to the Moon (Månelyst i Flåklypa) is directed by Rasmus A. Sivertsen. It is the third film in the Norwegian stop-motion trilogy (previous: Louis & Luca and the Snow Machine  2013,  Louis & Nolan – The Big Cheese Race 2016). The whole trilogy is based on the Norwegian author's Kjel Aukrust (1920-2002) Flaklypa universe, with its idiosyncratic characters. http://zippyframes.com/index.php/festivals/louis-luca-mission-to-the-moon-stops-at-berlinale
Contributors
Thank you to Tsvika Oren and his Animation Center Magazine and Karl Cohen for his wonderful Asifa S.F. Monthly.
Also to all the Animation blogs that I have linked to in the news summaries.