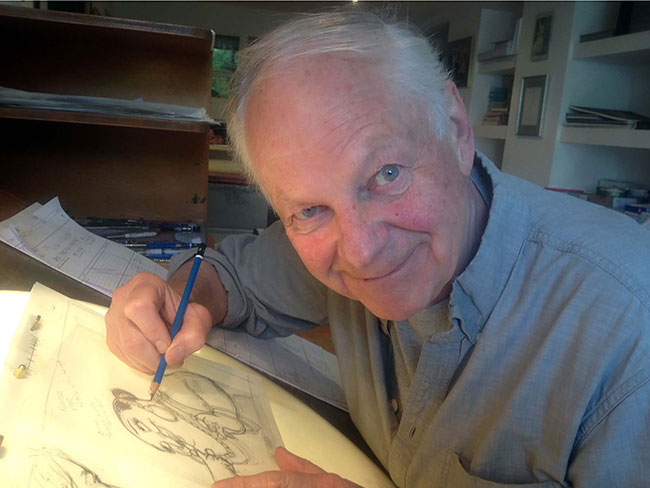 Richard Williams may be best remembered by his audience for films such as Who Framed Roger Rabbit (1998) for which he won two Academy Awards; Best Visual Effects, and a Special Achievement Academy Award for Animation Direction and creation of the cartoon characters. He also won an Academy Award for A Christmas Carol (1971), an Emmy Award for Ziggy's Gift (1982) and even his first film The Little Island (1958) won him a Bafta. He also made the Pink Panther title sequences and the feature Ragedy Ann and Andy: A Musical Adventure (1977), amongst other films, adverts and title sequences, many of which are available on the BFI Player.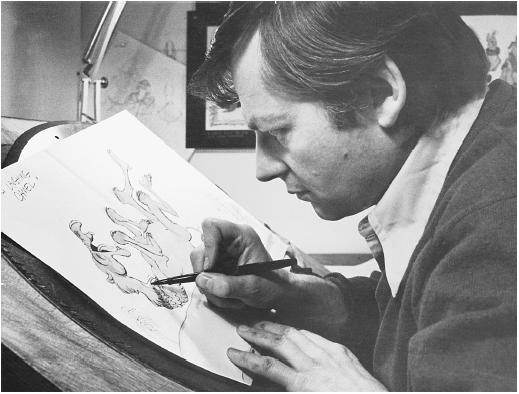 But for animators he will be best remembered for the unfinished masterpiece The Thief and the Cobbler (1993), and for the best how-to animate book ever produced for traditional animation – The Animators Survival Kit (2002), this is a standard text for all animators. The techniques he teaches in this book apply equally to drawn and 3D animation, it's all about movement. What many animators still may not know is that he has also left us with a DVD course and an iPad app. The DVD course is actually his Master Class that he used to run many years ago, but in video format. It gives us rare insight into the man in action where we can revel in his the total enthusiasm he had for traditional animation.
The story behind the making of The Thief and the Cobbler, the book and DVD set, the app, the talks, documentaries and the work he leaves us with, are testament to a man committed to the art form of animation. A true Animation Great.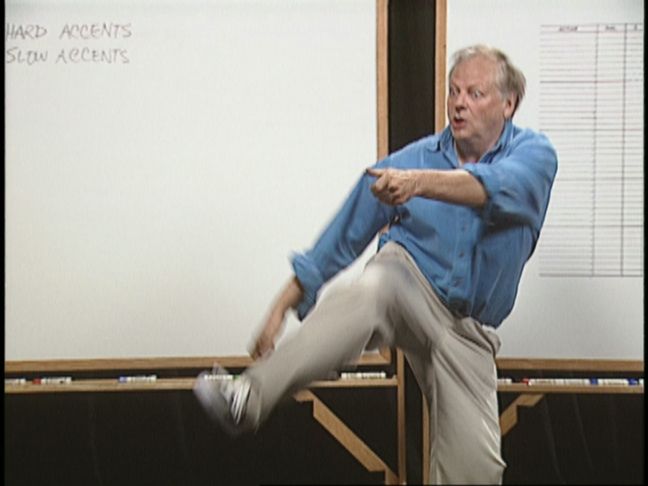 Still animating the very day he died!
He sadly passed away on the 16th August 2019. Still animating by hand using pencil and paper, making his last film. His daughter says that he was animating and writing the day he died, right up 'till until 6pm, his usual working routine. She describes him, and everyone who met him will agree, as "An incredibly generous, warm-spirited person who really wanted to learn about the world…He really was an inspiration to everyone that met him. Whether they were animators, or from the top to the bottom of society…. He had a fabulous work ethic… he had incredible vibrancy and flair, and was an actor at heart and essentially all of his animation was him acting through pictures."
Aardman wrote a lovely personal tribute to him in this article, which shows his lovely character and dedication to the art form.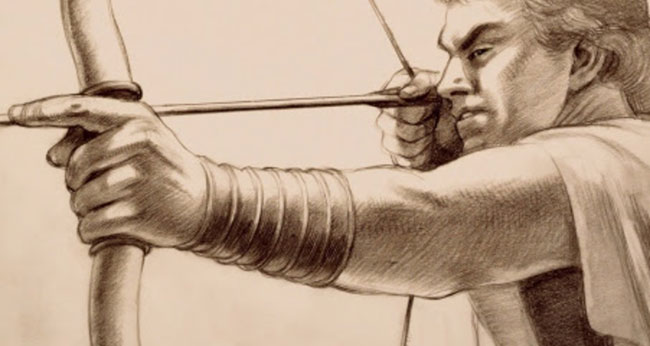 The last film he completed Prologue (2015) was Oscar nominated for Best Animated Short Film, and you can see the trailer with an introduction from Richard here, and it's possibly the best insight into the man and his work that you will ever see! Also you can see the film on facebook.
With the view of becoming the best animator he could be and making the best animated film possible, Richard hired veteran animators from the golden age of animation, such as Art Babbitt, Emery Hawkins and Grim Natwick to work in his London studio, and teach him and his staff. He also made yearly visits to Disney to learn from Milt Kahl, Frank Thomas, Ollie Johnston and Ken Anderson. This knowledge and understanding of animation has been passed down to the future generations of animators through his book and DVD course.
There are nuggets of advice in this interview that are essential to any animation film maker. It also shows you the value of the Animators Tool Kit. Decades of technique has been distilled into the DVD set and book.
RESOURCES
The Book – The Animators Survival Guide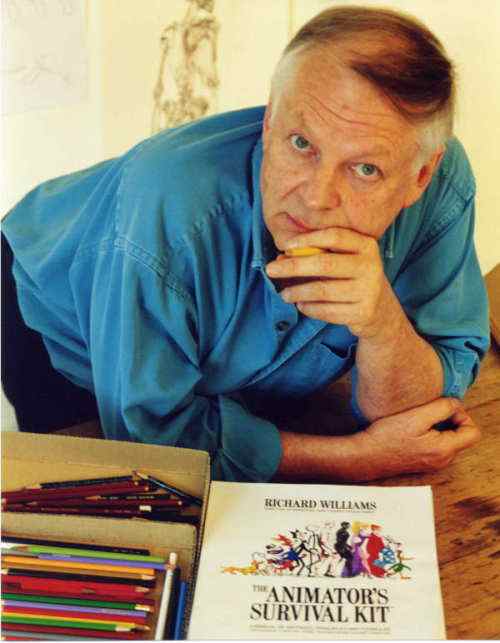 The essential book for all animators. See reviews on Amazon, buy it there or in Foyles online bookstore.
(As a Foyles and Amazon affiliate I earn from qualifying purchases)
The DVD course – The Animators Survival Kit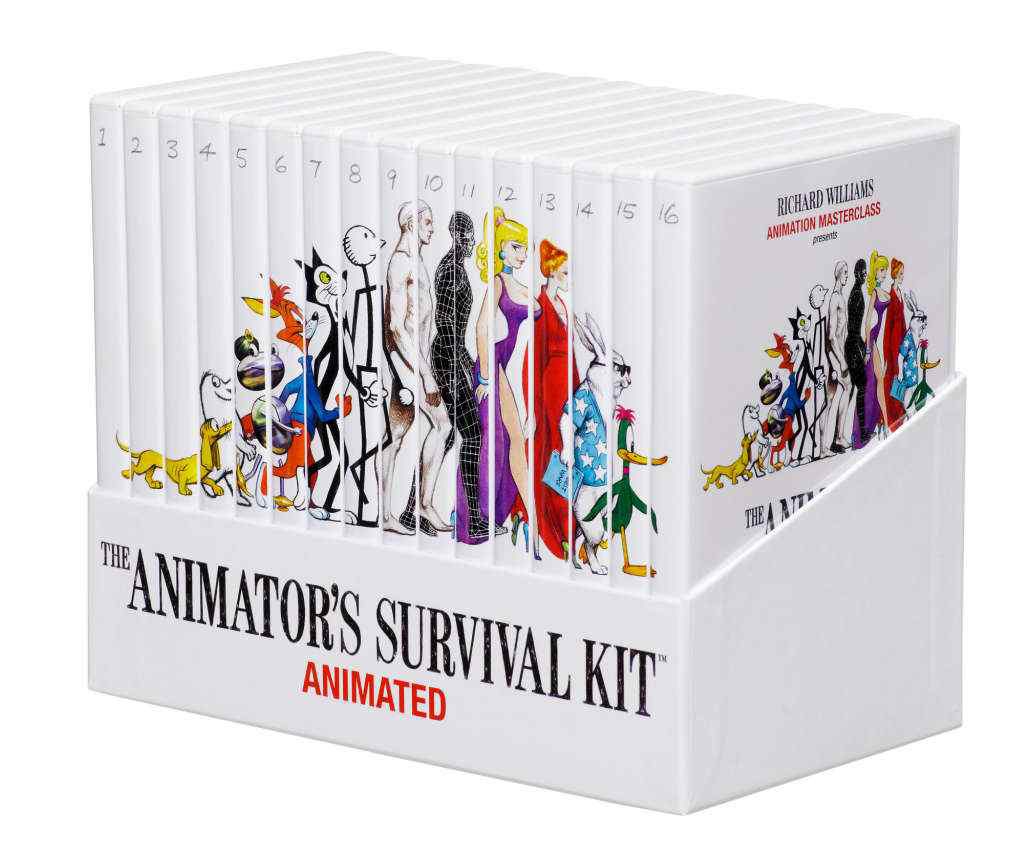 The Richard Williams Master class, decades of experience and learning from the original masters of animation, condensed into a DVD course for eternity. This knowledge will never date, it is the foundation for every animator.
(As a Foyles affiliate I earn from qualifying purchases)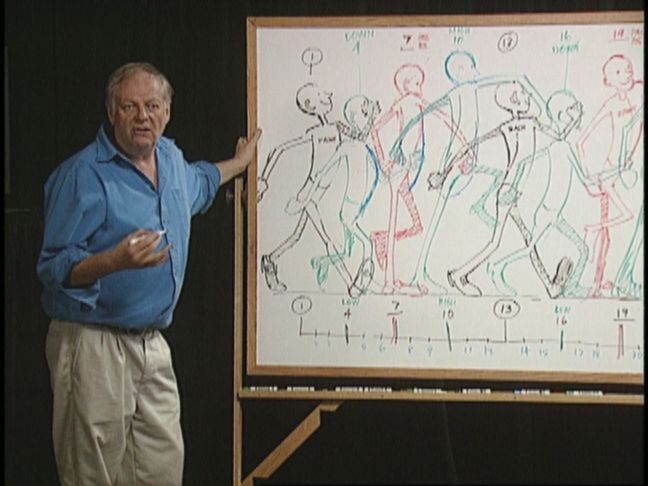 "When an animation great like Richard Williams offers you the fruits of his experience – his knowledge, his craft – packed into a box and fully illustrated with moving pictures, just say 'thank you!' and hand over the cash. Then use it."
JAN PINKAVA Oscar winner Geri's Game and Co-Director Ratatouille.
"The sample animation is amazing and it is so wonderful to see Richard Williams demonstrating in live-action: articulate, passionate and humorous. He is a distillation of a dozen master animators each giving you a private tutorial, a uniquely personal way to learn the art and the craft of animation."
JOHN CANEMAKER, NYU Professor, Author, Oscar-winning animation filmmaker.
"Williams now 75 has completed a new project to rival in ambition arguably anything he has done before : that is, an animated version of the Survival Kit in no fewer than 16 DVD's. 
Williams told me "The main thing I wanted to pass on was a way of thinking about animation in order to do the best work possible." 
Compiling more than 10 hours work of material on those 16 DVD's something like 31,000 drawings have been turned into over 400 examples of new animation, all pencil drawings which punctuate the words of wisdom. "
Quentin Falk, ACADEMY magazine BAFTA UK.
"Absolutely fantastic. A revelation to me and a dream come true. If I'd had this information 10 years ago, my life would have taken a completely different course. The cost seemed a bit much at the time of purchase, but after viewing everything (most of it 2 or 3 times) I can't imagine there being any college course or program with information that good and that extensive. Both the content and the history of its development, and right from the mouth of someone in the middle of it. For me, it's perfect. I can train myself AND continue working full-time and there's nothing better."
Lane Meister, Graphic Artist, USA.
The iPad App
The app contains the Animators Survival Guide, as well as animated examples from the DVD set. This app contains the key underlaying principles that an animator will need, and by combining the book with video examples with the ability to isolate and study a particular part of the action, takes the Guide to a whole new level.
"A sublime and spell binding app…it epitomises everything an eBook app crossbreed should be. It uses the full capabilities of the iPad's processing power and screen to deliver a visually stunning, entertaining and enthralling masterpiece… if you're a budding animator with a spare $35 you won't regret it."
The Next Web, Pick of the Day, 29th April 2013
MORE ABOUT RICHARD WILLIAMS
Persistence of Vision is a documentary by Kevin Schreck.
You can actually buy this DVD now on Kevin's Etsy shop.
1967 documentary – The Creative Person
Thames TV documentary – The Thief Who Never Gave Up
The making of A Christmas Carol
Images of Richard Williams and his work can be found here – Oscars
It is a sad loss, but his legacy will live on and continue to influence animators into the future. Thank you Richard Williams.
If you have any memories of Richard, his work has inspired you or his training resources have helped you, please leave a comment below.
Thank you.