Isn't it annoying when an app or some software is set to automatically upload to YouTube, and not download to your computer?
It may seem convenient to have your video sent straight to YouTube, but what if you want to schedule these videos to be posted to Instagram? For whatever reason sometimes we need to download one of our own videos from YouTube.
Well here's what to do about it.
Log into your own YouTube channel, click on your channel icon in the top right corner, choose "YouTube Studio".
2. Once in the Studio, from the menu down the left hand side choose "Videos".
3. Each video has it's own mini menu, the three little dots on the right of the video name.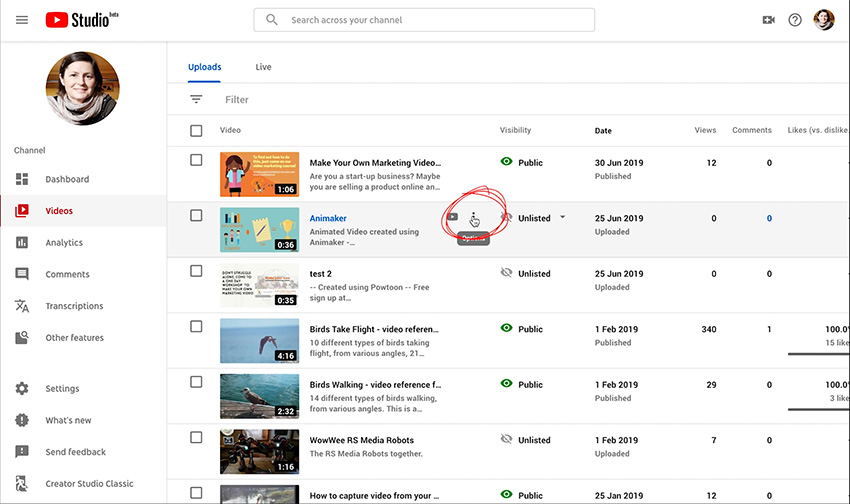 4. Click on these dots and you get a drop down menu, chose "Download".
5. It will download into your downloads folder. So navigate to the download folder and move the video to a sensible place in your filing system.
Thank you, hope you found this post useful, leave a comment if you have any questions.