October see's Susan Pitt set for a life time achievement award, Ed Catmull will reture, and a sad farewll to Will Vinton who passed away. Aardman employees are given stakes in the company, the UK government has a new budget for childrens TV series, Ireland has a new tax relief for film. A new organisation for Women in Animation launches in Spain, Epic ban wobbling boobs, and the Foundary is giving away free software. Again there are a plethora of awards at animation festivals all over the world, and KLIK and HAFF are merging. Read on for more details and more news.
People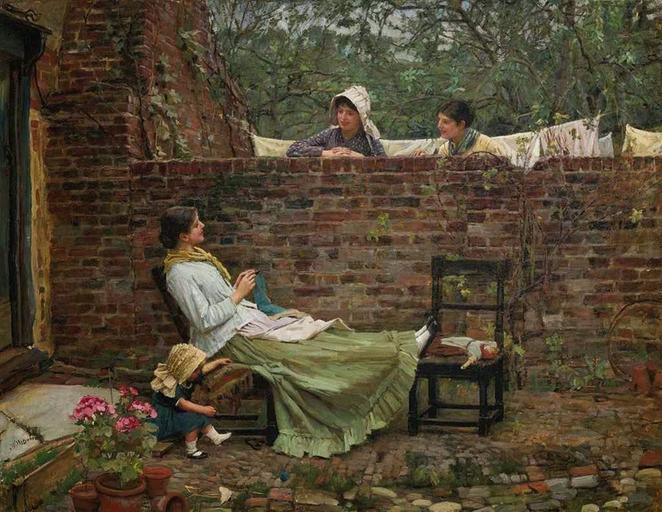 The Lifetime Achievement Award goes to…
Suzan Pitt will win the Lifetime Achievement Award at the 29th Animafest Zagreb Festival which will take place on the 3rd to the 8th of June 2019. She is an American artist famed not just for her animation, but also for painting, fashion and opera set design. See more here.
Discover the process of making an dependant feature film…
Signe Baumane's new feature currently in production has a new website. This is her second feature, both successfully fund raised on Kickstarter. Her first feature film "Rocks in my Pockets" was drawn by hand, her new feature "My Love Affair with Marriage" film combines hand drawn animated elements into a physical set. Have a look at the website here.
The end of an era for Disney-Pixar…
The Disney-Pixar president Ed Catmull is retiring at the end of this year. At 73, Catmull will step down from his dual role as President of Walt Disney and Pixar Animation Studios, after five decades of breaking new ground in the industry. As well as backing many hit films, including Toy Story, Frozen and recently Incredibles 2, he helped develop RenderMan, the studio's revolutionary computer animation software, which it still uses today. Read more here.
Stepping down after a recent petition…
Kobe Bryant has been removed from the jury of L.A.'s upcoming Animation Is Film festival. This follows a Change.org petition which was launched at the beginning of October, citing the 2003 sexual assault allegation against Bryant, which was resolved out of court. Read more here.
Sad farewell to one of the giants of animation…
Will Vinton, Oscar-Winning Claymation Animator, Dies at 70. (Read the obituary by Erin Nyren). "Closed Mondays" was his first animated film, made with Bob Gardiner, it won an Oscar in 1975. This launched a stellar career and Vinton Studios. His studio made several Emmy-winning projects, including TV series "The PJs" and TV specials "A Claymation Christmas Celebration," "A Claymation Easter," and "Claymation Comedy of Horrors." He received three other Oscar nominations for short films "Rip Van Winkle," "The Great Cognito," and "The Creation." He made one feature film "The Adventures of Mark Twain" (1985). Read my article on Will Vinton here to find out more about him. You can also buy some of his work here too.
Industry
Aardman Founders Give Employees Majority-Ownership Stake In Studio…
Peter Lord and David Sproxton, the co-founders of Bristol, U.K.-based Aardman Animations, gave the company's 140 employees a majority-ownership stake in the company on 5th October 2018. It's a rare move in the animation industry, especially for a company of this scale and with such a storied reputation. Read about it here at Cartoon Brew.
Animation Guild votes in favour of a new deal…
The members of the Animation Guild, IATSE Local 839 (TAG), have ratified a new three-year deal with the Alliance of Motion Picture and Television Producers (AMPTP). Of the 1,081 valid votes cast there were 868 "yes" votes (80.2%) and 213 "no" votes (19.7%). There were 3,695 eligible voters. Among other gains, the new agreement makes significant improvements in coverage of productions made for streaming services, preserves members' health and pension benefits, and raises wage minimums for covered work in each year of the agreement. Read more hereon Animation Magazine.
U.K. Government unveils new £60 million Kids' TV Fund…
Aimed at finding "the next big thing" in U.K. children's television, a Young Audiences Content Fund of £57 million will be administered by the British Film Institute (BFI)—to support new creative and distinctive content that represents U.K. children and teens today. Lets make sure that some of that will be for animated content. Read more here.
Film London's Equal Access Network…
The Mayor of London, Sadiq Khan, and major film industry leaders have teamed up to locally tackle the lack of diversity in the film industry…. Khan has announced a £50,000 boost for the work of the Equal Access Network, to help more Londoners from under-represented backgrounds secure paid opportunities working in film and TV, and to encourage employers to take new approaches to recruiting a more diverse workforce. Figures from a report for the BFI demonstrate that just 3% of production personnel working in the U.K. film and screen industries are from minority ethnic backgrounds, whilst 20% are women and 5% identify as disabled…. Investment will help to grow the network's pool to 300 members, getting 180 people into paid work over the next year. Read more here.
Animation Ireland Welcomes Film Tax Relief Extension and increase in capital budget…
… Minister for Finance Pascal Donohoe announced that the Section 481 tax relief for the film industry will be extended beyond its 2020 deadline to 2024….Animation Ireland comments "It will allow for continued growth in the Irish animation sector, which supports over 1,500 highly skilled staff and generates €100 million annually for the economy.'' Read more on this here.
Budget 2019: Screen Ireland welcomes Increase of €2 Million to Capital Budget, Section 481 Extended to 2024 Alongside Regional Boost of 5%. Read more about this from Animation Ireland here.
The dominance of white males in animation…
SCAD AnimationFest on 28th September in Atlanta, presented a panel called "In the Moment: Exploring Inclusion and Diversity in Animation". The discussion began by pointing to a survey that found just 23 percent of animation jobs are held by women. Moderator Christina Maloney pointed out that "we don't see [other] socially marginalized groups represented in the statistics is why we're having this discussion today." The recurring theme throughout the panel was that animation jobs held by women or people from minority groups hasn't kept pace with the increasing number of animation students and their demographics. Read more here.
Women in Animation organisation to launch for Spain…
Emulating successful movements such as Women in Animation (WIA) in the U.S. and Les Femmes s'Animent (LFA) in France, female animators from across Spain have banded together to create Mujeres en la Industria de Animación (MIA), which will launch officially before the end of this year. At this year's 3D Wire the group's founders held their first public presentation and laid out their objectives. Read more here.
Epic horror as Fortnite fans witness – wobbling boobs…
From an animator's perspective the power and use of movement is brilliantly demonstrated in this news story. Fortnite – running about on an island shooting fairly realistic people with fairly realistic weapons until only one is left standing, is not a considered a problem for young fans. But they are (apparently) shocked when a new character (skin) appears whose breasts wobble when she dances (emote). Actually the fans are divided, the breasts move in a natural manor, making the character actually look a bit more natural. In fact maybe that's the problem. Epic wants the characters to remain iconic representations of female, let's face it the female 'skins' are all identical, idealised solid forms, not natural or realistic versions of women. As soon as the breasts wobble in a natural way, we are rudely reminded that these forms could be female. Suddenly their place in the game becomes problematic for Epic. But the most interesting thing about this story is the comments below the article, read it here.
20th Animation Show of Shows ready to open…
Ron Diamond, founder of Acme Filmworks, Inc. and producer is the force behind Animation Show of Shows, an annual compilation of the year's best animated shorts shown around the world at animation festivals. The 19th show will open in the Dakota State University in the city of Madison as it travels around the US read more here. Meanwhile in November the 20th Show of Shows will open in The Bay Area, US. Have a look at the trailer here, where you can see the tour dates for this show too.
The Foundry is Giving Students a Free Year of Software…
Leading creative software developer, Foundry has launched the First Year Free1 initiative, giving students access to five of Foundry's leading software products, free of charge. Eligible students will be able to obtain a one-year Education Collective license, giving them access to Nuke Studio, Mari, Modo, CaraVR and now Katana. To be eligible, students must be enrolled in a full-time school or university. Students must also be a new Foundry customer. Existing customers do not qualify. Find out more here.
Oculus Rift 'Hybrid Apps' Could Bring Animation Software To VR…
One of VR's most promising use cases is how it could enhance professional 3D creation workflows such as modelling and animation. For 3D modelling and animation, seeing objects in 3D with head tracking could make it easier to visualise the end result and reduce the time it takes to create. Read more here.
New software release – Shepherd motion capture sync software…
This brand-new software automates Faceware's ProHD headcam recording, and integrates with industry-leading body motion capture systems, such as Vicon and Optitrack, to sync facial and body mocap recordings on Windows PCs and tablets. Read more here.
Festival awards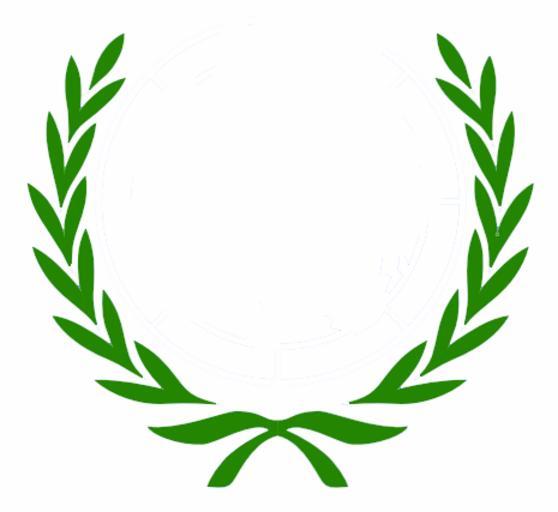 22nd Annual Animago Awards:
Best feature – Jim Button & Luke the Engine Driver. See the trailer here.
Best Short – Tweet-Tweet by Zhanna Bekmambetova, Russia. See the trailer here.
Best young prod: The Stained Club. Supinfocom, France. See the trailer here.
Animago received 851 submissions from 51 countries; 36 were selected; 12 won awards. Read more here.
Awards have been handed out at Italy's VIEW Conference (22-26.10), with 3D animated horror film La Noria by Carlos Baena taking home the prize for best short film. Gobelins short Best Friend was given the jury award for best student film, and ENSI short Wild Love received the special jury award. Read more here.
Spark Animation Film Festival, Vancouver: Women in Animation Honors NFB's Michael Fukushima and dir. Alex Widdowson's short animation docu 'Music & Clowns' With Diversity Awards…. Fukushima, studio head and executive producer of English animation at NFB, is being hailed for his role in making the org one of the first animation groups to achieve 50/50 gender parity. Read more here.
20th BIAF (Bucheon International Animation Festival. South Korea. 19-23.10.18) awards:
Grand Prix – Solar Walk by Réka Bucsi
Grand Prix feature – This Magnificent Cake! by Marc James Roels and Emma De Swaef.
Special Distinction Prize and the Audience Award for a Feature – Okko's Inn by Kosaka Kitaro. Watch the trailer here.  Full awards list here.
2nd 'Animation is Film' festival, L.A.(19-21.10.18) winners:
Grand Prix and Audience award – the feature Funan, written and directed by Denis Do.
Special jury prize – Buñuel in the Labyrinth of the Turtles, co-written and directed by Salvador Simó. Read more here.
KLIK! Amsterdam Animation Festival awards:
Best Animated Short: Wildebeest, Nicolas Kleppens;
Best Animated Documentary: 5 Years After the War, Martin Wiklund & Ulysse Lefort.
Best Commissioned Short: Better Humans, Moth Studio. See trailer here.
Best student film Peepin, Haein Kim & Paul Rhodes. UTS, Australia.
All awards can be found here.
8th StopTrik IFF, Maribor, Slovenia + Lodz, Poland (4-7.10.18) awards.
Maribor Audience Grand Prix – My Little Goat. Tomoki Misato, Tokyo U. 10'13". Watch the trailer.
Maribor Audience The Borderlands Award – In a Nutshell. Fabio Friedli, YK Animation Studio. 2016, Switzerland, 5'34" Watch the trailer.
Maribor Students The Borderlands Award – A Love Letter to the One I Made Up. Rachel Gutgarts, Bezalel 2017. 6'05". Watch the trailer.
All awards can be found here.
11th AnimaSyros festival, Greece, awards:
Best film – Negative Space. Max Porter and Ru Kuwahata. USA/FR. Watch the trailer.
Special Mention: OO by Seoro Oh. Watch the trailer.
Student competition: Best film – The Νortheast kingdom, Alan Jennings. Watch the trailer.
Audience Award (feature film): The Breadwinner, Nora Twomey (Cartoon Saloon).
Read more here.
3D Wire Animation Festival, Segovia, Spain.
Pixar story artist Trevor Jimenez's poignant "Weekends"- best animated short film.
"Mum's the Word" from Spain's Khris Cembe walked off with both the Audience and Jury awards for best Spanish animated short.
"Dolls Don't Cry" and "Patchwork" scooped the international and national jury special mentions respectively, while the French short "Voyageurs" snagged the top international audience award.
Full list is here.:
Festival News and Nominations
22.10.18 – Annecy Festival Announces Changes for 2019 Edition (10-15.6.19).
… including a new feature film competition category – "for the most unique feature films, as well as those that create more challenges vis-à-vis the audience," and a new Virtual Reality competition. Read more here.
15.10.18 – After 11 years of coexisting within the Dutch cultural landscape, KLIK and HAFF have decided to join forces…. In the coming two years KLIK and HAFF will organise one festival in two cities: Utrecht and Amsterdam. The 2019 festival will be held in October/November 2019. Read more here.
24.10.18 – 25 Animated Features Entered for Oscar Consideration: "Ana y Bruno"; "Dr. Seuss' The Grinch"; "Early Man"; "Fireworks"; "Have a Nice Day"; "Hotel Transylvania 3: Summer Vacation"; "Incredibles 2″; "Isle of Dogs"; "The Laws of the Universe – Part I"; "Liz and the Blue Bird"; "Lu over the Wall"; "MFKZ"; "Maquia: When the Promised Flower Blooms"; "Mirai"; "The Night Is Short, Walk on Girl"; "On Happiness Road"; "Ralph Breaks the Internet"; "Ruben Brandt, Collector"; "Sgt. Stubby: An American Hero"; "Sherlock Gnomes"; "Smallfoot"; "Spider-Man: Into the Spider-Verse"; "Tall Tales"; "Teen Titans Go! To the Movies"; "Tito and the Birds". Nominations for the 91st Academy Awards will be announced on Tuesday, January 22, 2019. Oscar ceremony – 24.2.19. Read more here.
Four Animated Features Nominated for 31st European Film Awards
Platige Image's 'Another Day of Life,' Aardman feature 'Early Man,' Cartoon Saloon's 'The Breadwinner,' and Luxembourg-France co-production 'White Fang'. Read more here.
7.10.18 – 15th London International Animation Festival (30.11-9.12.18) : 2,589 films were entered into the festival this year and the best 117 new films have been selected to screen in 10 Int'l Competition Programs.  Find out more here.
19.10.18 – 3rd VR NOW Awards (Potsdam-Babelsberg, Nov. 14-15, 2018) Nominees Announced. int'l competition for virtual/mixed/augmented reality and 360 video will see 12 projects vie for awards in four categories. No animated projects among nominees. Read more here.
10.10.18 – The international short film and animation festival PÖFF Shorts (20-28/11/2018, Tallinn, Estonia) announced the competition titles of official selection 2018. From over 3,000 submissions spanning 106 countries, the sub-festival of Black Nights Film Festival selected a total of 118 short films to the competition programs, with 60 being animated shorts. Among these – Mor Israeli's "Ripple.", her graduation film at La Poudriere, France. Find out more here.
Contributors:
Thank you to Tsvika Oren and his Animation Center Magazine and Karl Cohen for his wonderful Asifa S.F. Monthly.