November see's Bendazzi receive and award, Stan Lee dies, and the Miyazaki documentary is released in December. The Iceland advert courts controversy, whilst the Apple one charms. The Hollywood animation sector faces disruption, and Netflix goes into animation production, and China gets into the US market. Trailers released for new animated features, and opportunities continue to be forged for minority groups. VR continues to influence the animation industry and Unity steps up it game in animation production, and Adobe adds more for Twitch users. Find out the latest festival awards, festival news and some of the must read recent articles on animation.
People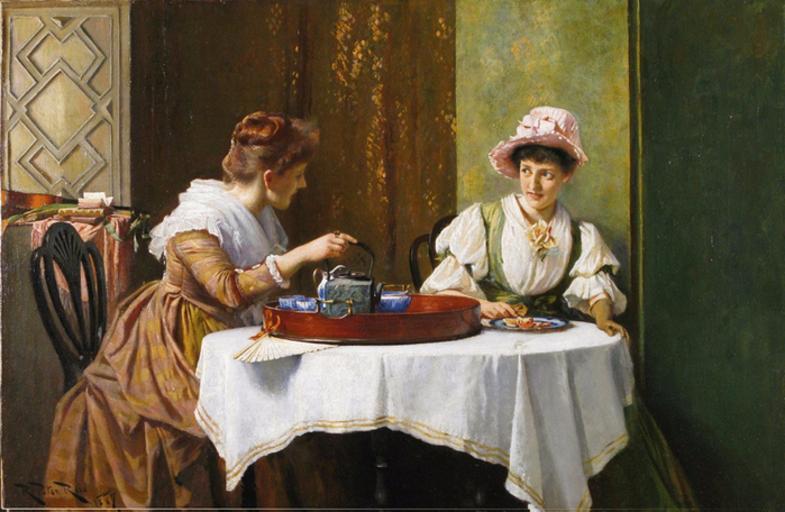 Giannalberto Bendazzi receives in Palermo the gold prize 2018 for the best film essay: "Animation. A Global story", and here is the description of the prize, "for the extraordinary and complex research carried out over the years and enclosed in two volumes representing a historical summa of the art of animation to which Giannalberto Bendazzi dedicated a life of studies, insights and research during which he met the work of artists of Every part of the world".
Stan Lee dies aged 95….
Comic-book writer, editor, publisher and former editor-in-chief, publisher and chairman of Marvel Comics Stan Lee died on 13th Novemeber, at Cedars-Sinai Medical Center in Los Angeles… read more here at the Animation Magazine..
Hayao Miyazaki Documentary 'Never-Ending Man' opens in Theatres in December 2018. Watch the trailer here.  Miyazaki is a Japanese film director, producer, screenwriter, animator, author, and manga artist. In 1985 he co-founded Studio Ghibli and went on to direct highly influential and acclaimed animated films such as Castle in the Sky, My Neighbor Totoro, Princess Mononoke and Spirited Away — which won the Academy Award for Best Animated Feature in 2003. Miyazaki's critical and commercial success continued through his final run of films including Howl's Moving Castle, Ponyo, and The Wind Rises. After the 2013 release of The Wind Rises, he announced his retirement from directing, however his endlessly inventive mind has turned towards new creative avenues. Read more at AWN.
Industry
Animated advert is banned for taking a stand against environmental damage….
Iceland's Christmas advert aimed to raise awareness of the environmental devastation of producing Palm Oil, by telling the story of a girl trying to save the life of an Orangutan. But because it was banned from TV for being political, they have asked the public to share it on Twitter instead, and it's become a big hit. Read more about it here on The Conversation. Read more on The Conversation.
Another article on The Conversation, adds another viewpoint too. Read it here.
Apple's new add focusses on Creativity, and is a spectacular animated minifilm…
It's basically a story about a girl learning to be confident about her creativity, with some product placement of the Apple Mac Book Pro. But what's nice is that this approach is about great film making, great animation, and there is no hard sell. This might highlight a new era in animated marketing, like the Iceland film mentioned above. Read more about it here.
Netflix and CBS TV Studios to build their own production studio…
To save costs on outsourcing to animation production companies, as adult animation explodes in popularity. 10 new series were started in 2018 alone, and some of the new series could be worth more than $10 million per year.  Read more here.
Netflix is launching 6 new projects on top of current titles. Find out about them here. Find out about them here. Some of the new directors will be from CalArts, read more here.
Hollywood's Animation sector is faced with fundamental changes….
A world of intense battles, complex strategies and company mergers, who will come out on top, and who will survive? John Lasseter has stepped down, Disney-Pixar President Ed Catmull retires, meanwhile Illumination Entertainment quietly takes a large share, and what is happening to DreamWorks? Read more at the Washington Post.
China to launch three Animated features at the American Film Market…
China's oldest production studio says that Chinese films are improving and they hope to bring their films to the global market now. Read more on Variety.
LAIKA Releases first trailer for Missing Link, expected in Cinemas April 2019.
A new official trailer for Walt Disney's live-action remake of Dumbo has landed…
A new official trailer for Walt Disney's live-action remake of Dumbo has landed. It gives a peek at how director Tim Burton has paid homage to the 1941 animated classic, such as a subtly magical reinterpretation of the psychedelic "Pink Elephants on Parade" sequence. Read more here.
Framestore Delivers Spectacular Character Effects for Disney's 'Christopher Robin'…
Oscar-winning VFX supervisor Chris Lawrence and animation director Michael Eames oversee 727 VFX shots — including 677 featuring creature animation — for director Marc Forster's heartwarming return to the Hundred Acre Wood. Read more on AWN here.
First Boot Camp for Black Women Animate….
Cartoon Network partnered with Black Women Animate (BWA) to host the production company's first-ever Boot Camp Training Day at Cartoon Network Studios. BWA was founded to enable black women and women of colour to make an impact on the animation industry, by giving black women their rightful place in the production industry, especially when controlling their narratives. Read more on Forbes here.
First Character Animation Program for the Rock Autism Festival…
Rock Autism and Squeaky Wheel have joined forces to offer a program to teach character animation to youngsters diagnosed with autism.  The Rock Autism music festival was held in Ellicottville , and for the first time was able to offer this animation program. Read more about it here.
CalArts Students Create Web Shorts for UN Women's HeForShe. Read more at Animation Magazine.
Paw Patrol, Pikachu Balloons Planned for Macy's Parade…
Felix the Cat was the first balloon introduced in 1931, followed by Mickey Mouse in 1934, Donald Duck in 1935 and the Tin Man, Pinocchio and Santa Claus in 1939, Superman in 1940, Mighty Mouse in 1951, Popeye in 1957, Bullwinkle the Moose in 1961 and Sinclair Dino in 1963.Read more here.
Sony Pictures Imageworks Goes 'Over The Moon' with Glen Keane…
Over the Moon is an animated musical adventure feature film about a girl who builds a rocket ship and blasts off to the moon in hopes of meeting a legendary Moon Goddess…. Over the Moon is written by the late Audrey Wells (Shall We Dance, Under The Tuscan Sun)…. The film will be released in 2020, theatrically in China, and to Netflix members around the world. Read more here.
New kind of audience experience and new ways to animate…
The NYU Holodeck Project explores the future of technology & the infinite possibilities for communication, find out about "ChalkTalk" here.
Canadian government to fund 3 animation/VR studios…
L'Atelier Animation, Tonic DNA (formerly Studio Pascal Blais), and Luckyhammers Entertainment will receive grants to develop in line with new technologies. They will be using the money to purchase more equipment, invest in employee training and increase staff. Find out more at the Cartoon Brew.
Unity awarded for its Animation Software use in Big Hero 6….
"We're thrilled that the technical achievements powered by Unity and demonstrated in Disney Television Animation's Baymax Dreamsare being celebrated by The National Academy of Television Arts and Sciences," said Isabelle Riva, Head of Made with Unity. "As recognized by the academy, the real-time revolution is happening now and Unity is proud to support partners as they blaze trails in this space." Find out more from the Animation Magazine.
Unity to launch a new 2D animation package….
Unity is introducing their own 2D Animation package, which allows you to rig 2D sprites, paint bone weights, and create skeletal animation, all in-editor! On top of that, there is support for Inverse Kinematics as well. It's currently shipped a s a preview package. Find out more on the Unity Blog.
New experience for Twitch users….
Adobe is building a Twitch extension that allows viewers to trigger an animated action inside Character Animator using Bits. Some Twitch users are already using 'Adobe Character Animator' on Twitch to go live as their own avatars. When it is built 'Character Trigger' will allow viewers to trigger an action on that live animation. Adobe says the extension is designed to increase engagement, along with interactivity, by going beyond the chat options. The format can also help broadcasters monetize the Twitch stream by encouraging viewers to send Bits. Read the full article here.
Festival awards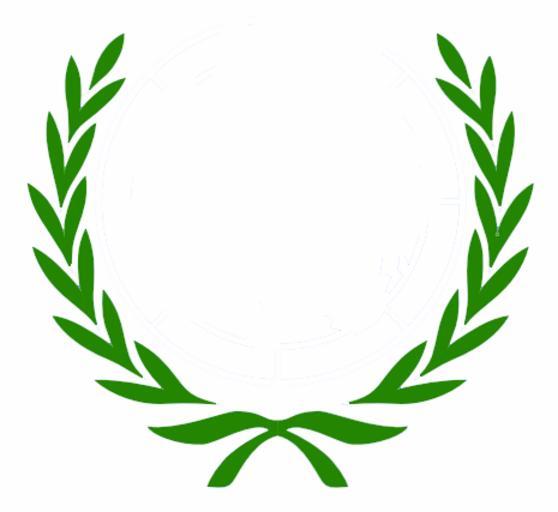 Seven Golden Doves and an overall total of 22 awards (over 78,000 euros) were awarded at the 61st International Leipzig Festival for Documentary and Animated Film 2018.
Martina Scarpelli won the Golden Dove for best animated short film for "Egg".  Watch the trailer.
The Mephisto 97.6 Audience Award for the best animated film in the Official Selection went to the German production "Carlotta's Face" by Valentin Riedl and Frédéric Schuld. Carlotta's Face page.
The festival had 47,155 visitors; DOK Industry attracted some 1,900 film professionals.Find out more here.
Punto y Raya festival (25-28.10.18) awards:
First prize: Study in Colour and Form I-IV by Jonathan Gillie, UK.
2nd prize and Audience award – 25/25 by Aga Jarząb, Maciek Bączyk, Poland. (Description: Animated with only 25 drawings, this film is literally a playground for abstract narration. By exploring its limitations, it develops joyful multiple stories that are complemented by both, diegetic and abstract sounds). Find out more about the festival here.
Manchester Animation Festival 2018 Award Winners:
Best commissioned film – Mark of a Free Society by Robert Grieves. 2'27". Find it on Vimeo here.  The Jury Said: "A great use of animation, providing an important reminder in these confusing times…"  Best student film = Travelogue Tel Aviv by Samuel Patthey. Watch the trailer here.  The Jury Said: "Celebrating the energy of an intriguing city through its wonderfully free style".
Best short – Bloeistraat 11 by Nienke Deutz. Trailer: Watch the trailer here.  The Jury said: "A genuine portrayal of the confusing age of adolescence, using a strikingly original and subtle style"
Best immersive film – Back to the Moon by FX Goby & Helene LeRoux. 2'10". Find it on YouTube here.The Jury Said: "Perfectly uses the technology of VR to transport you into the magical world of Méliès."
Full awards list at The full awards list can be found on the Skwigly site.
42nd Cinanima Festival, Portugal, awards:
Grand Prix – Obon. 2017. Anna Bergmann, Andre Hormann. Ger. 15'.  See the Obon website.
Best short up to 5 min – Le Jardin Perdu – Natalia Chernysheva (France). Watch the trailer here.
Best short 5 to 24 min – Le Jour Extraordinaire – Joanna Lurie (France) Watch the teaser here.
Best film up to 50 min (and Audience Award) – Ce Magnifique Gâteau! – Marc James Roels, Emma De Swaef (Belgium).
Best student film – Off Season – Orsolya Láng (Hungary).
Full awards list can be found here.
The Emile Awards, celebrating the best in European animation, have nominated the following films:
Feature films:
Raúl de la Fuente and Damian Nenow's "Another Day of Life"
Anja Kofmel's "Chris the Swiss"
Denis Do's "Funan"
For TV:
"The Heroic Quest of the Valiant Prince Ivandoe" by Christian Bøving-Andersen and Eva Lee Wallberg
"The Highway Rat" by Jeroen Jaspaert
Full list of niminees in other categories are found here.
Spark Animation film festival in Vancouver.
Women in Animation has named National Film Board of Canada's Michael Fukushima, animation pioneer Brenda Banks, and the animated short documentary "Music & Clowns" as the recipients of the organization's WIA Diversity Awards. Read more here.
Festival News
FMX – Conference on Animation, Effects, Games and Immersive Media, 30.4 – 3.5.19, Stuttgart, announced its central theme: Bridging the Gap. FMX speakers will highlight worldviews and workflows that inspire exchange in the fields of animation, effects, games and immersive media. How can artistic expression unite with technological invention? What are the possibilities to link human and artificial intelligence? How can younger generations cross over from education into the industry? How can we create social awareness through popular culture? What strategies and efforts should be pursued to take the leap from indie to IP? How can we bridge the left and right sides of the brain? These and other issues will be the focus of presentations, workshops, masterclasses, exhibition floors and screenings.   www.fmx.de.
November 2018, Eyeworks Festival of Experimental Animation travels to several cities across the US, screening a curated program of animated shorts for fans of animation. Read an article about it here.
Recent Articles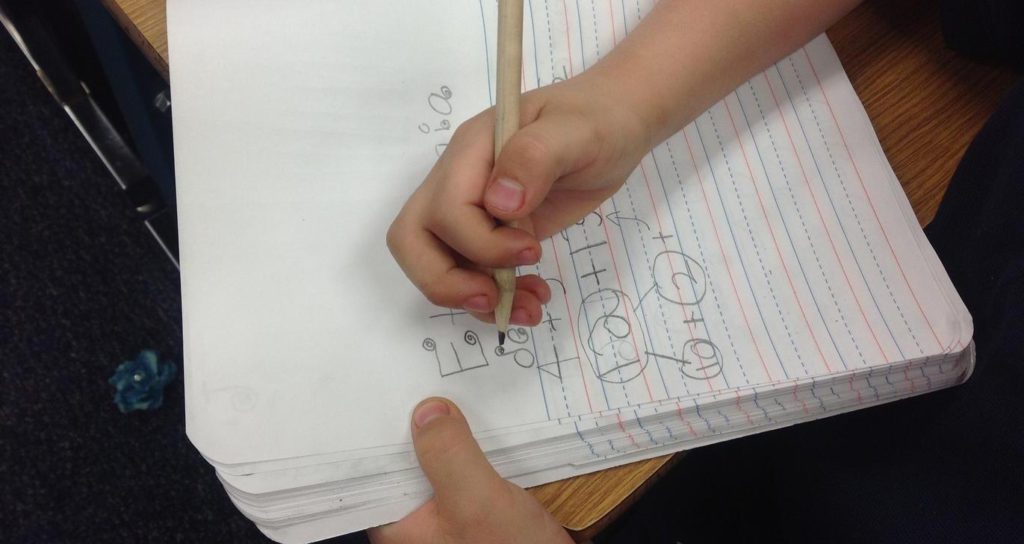 Netflix's New Animation Division Has A Secret Weapon: James Baxter.
Read it at Cartoon Brew.
Happy birthday Mickey Mouse – animation's greatest showman is 90 by Paul Wells
Read it at The Conversation.
Third episode of Cartoon Brew's Animation Around the World:
Read it here.
The Animator Scientist.  – Philippe Vaucher tackles nine old men. By Janet Blatter.
Read it at AWN.
Contributors
Thank you to Tsvika Oren and his Animation Center Magazine and Karl Cohen for his wonderful Asifa S.F. Monthly.
Also to all the Animation blogs that I have linked to in the news summaries.