Animation news for September sees Clare Kitson awarded, the student academy awards being announced, as well as lots of other festivals awards. Both Bill Plympton and Huw Parkinson are making waves with satire, and even Winnie the Pooh has become controversial. Pixar's sexism is being exposed, and student films are used to highlight the HeForShe movement. Disney makes Billions on recent films and pays poverty wages at theme parks, whilst finally loosing some tax subsidies. The software market is booming and as technology develops, will animators be completely redundant?
People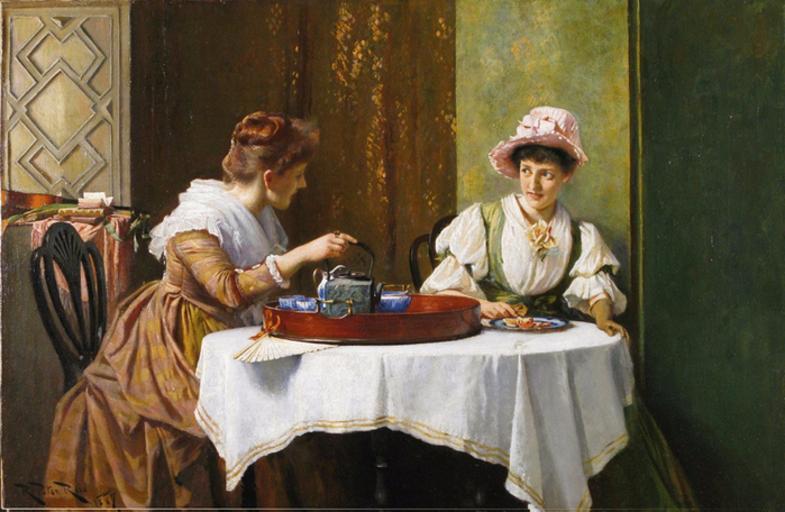 The EAA Lifetime Achievement Award goes to…
Clare Kitson will be awarded the Lotte Reiniger Lifetime Achievement Award, at the 2018 EAA (or Emile Awards) in December, in Lille, France. Clare scheduled animation programs at the Los Angeles County Museum of Art (LACMA) in the early 1970's. In the 80's she was a programmer for the National Film Theatre in London. In the 90's she was the Commissioning Editor of Animation for Channel 4 in the UK, giving British animation the opportunity to become the leading artistic player at the time, winning many Oscars and countless key awards, and launching the careers of many outstanding animators. She is also the author of two books, Yuri Norstein and Tale of Tales: An Animator's Journey (John Libbey Publishing, 2005) and British Animation: The Channel 4 Factor (Parliament Hill Publishing, 2008). Read more here.
Hayao Miyazaki takes on computer animation…
Although in 1913 he announced his retirement, Miyazaki has now taken his first foray into digital animation. A documentary about his process of making a short in this new medium will be released this winter. Read more here.
What's going on inside that fevered brain?…
Bill Plympton's "Trump Bites" first appeared in the New York Times opinion pages, and have now become an internet hit, and are also popular in selected theatres before features.
Huw is happy "As long as Australian politics remain a disaster zone…"
Huw Parkinson's Mashups satirising Australian politicians are becoming a big hit on the internet, giving him a career out of what started as just a joke. Read more here.
Sexism and abuse at Pixar, a heartfelt story…
Most people now know that John Lasseter "misbehaved" for years and got away with it, but the details remained quite vague. In June a former female employee of Pixar laid out the ugly picture of what was going on. Her account is a very well written article that has gone viral on the internet.  Read the article here.
Industry
Animated films used at global initiatives for gender equality…
For 2017-18 academic year, the UN Women's HeForShe movement teamed with CalArts to produce 12 animated student films that highlight issues surrounding gender equality. Three of the students will have their HeForShe animated shorts premiere at the 2018 United Nations HeForShe Impact Summit in New York City on September 26th. Read more here.
Potential TV Animation Strike Averted…
SAG-AFTRA and AMPTP reach a deal after three years of talks. The key sticking point had been the union's demand for scale wages and residuals for shows aired on streaming services such as Netflix and Amazon…. a tentative agreement has been reached covering animated programs produced for television including network television, basic cable and streaming platforms such as Hulu, Netflix and Amazon Prime. Read more here.
Celebrating a 90th birthday…
Disney is producing a two-hour prime-time special – Mickey's 90th Spectacular. Featuring musical performances, tributes and never-before-seen short films of Walt Disney's beloved creation Micky Mouse. Let's hope they also give Ub Iwerks the credit and praise for his work since he, not Walt, designed and animated Mickey and Minnie until he left the company in 1930. Read more in the ASIFA newsletter here.
Disney looses tax subsidies…
The city of Anaheim voted to end the $267 million that it gives Disney in Tax subsidies. Some city leaders complained that the company receives too many benefits at the expense of taxpayers. They may also have encouraged Disney to scrap plans for what would have been its fourth hotel servicing Disneyland and Disney California Adventure Park. Read more in the ASIFA newsletter here.
Disney's poverty wages at theme parks…
LA Times reports, "In November, Anaheim voters will decide whether to impose a living-wage ordinance on tourism-district businesses that receive city subsidies. It got on the ballot thanks to a coalition of 11 labour unions active at Disney, whose members easily gathered 22,000 local signatures in just two months.  It will require a minimum wage of $15 an hour in 2019, going up to $18 an hour by 2022." "Researchers with Occidental College surveyed 5,000 Disneyland workers and found 73% earning under $15 an hour, can't make ends meet each month, 57% missed shifts because they couldn't find childcare, and 11% were homeless at least once in the past year." Read more in the ASIFA newsletter here.
Disney's 'Incredibles 2' joins the billion-dollar club…
Now grossing over $1 billion, it is the seventh animated film to join the billion-dollar club, and bringing Disney's total tally to five. It is also the fourth title of 2018 to join the billion-dollar club so far, after Disney and Marvel's Avengers: Infinity War and Black Panther, and Universal's Jurassic World: Fallen Kingdom. The Incredibles sequel has grossed $595 million domestically and $527 million internationally for a global tally of $1.122 billion and it is just opening in Japan, Spain, Germany and Italy. The previous six animated films to clear $1 billion are Frozen, Minions, Toy Story 3, Despicable Me 3, Finding Dory and Zootopia. Read more in the ASIFA newsletter here.
'Rugrats' returns, big time…
Viacom is bringing Rugrats back to both the big and small screens, with a new Nickelodeon series and as a feature film. But you will have to wait until November 2020 to see the live-action feature with CGI characters. Both projects recently got the green light. The feature will be written by David A. Goodman (Family Guy, American Dad, The Orville) and released by Paramount Players, a division of Viacom's Paramount Pictures, on November 13, 2020. Other Viacom brands getting the feature treatment from Paramount Players are Dora the Explorer (August 2, 2019), and Are You Afraid of the Dark? (October  11, 2019). Read more in the ASIFA newsletter here.
Dangerous: Winnie the Pooh is banned…
There is a Pooh crackdown in China as he has become a symbol of the resistance among foes of the ruling Communist Party and of China's leader Xi Jinping. Last summer, authorities began blocking pictures of Winnie the Pooh on social media and in June, Chinese authorities blocked HBO after Last Week Tonight host John Oliver mocked Xi's sensitivity over being compared to Winnie the Pooh. China reacted by refusing to let their theatres show Disney's  new Christopher Robin feature. Read more in the ASIFA newsletter here.
Why China is not an animation super power…
Foreign movies still dominate China's animation market, yet in the 60's and 70's China's films won international accolades. But by imitating the styles of oversees competitors studios now struggle to tell uniquely Chinese stories, coupled with underfunded productions and logistical nightmares of co-operating with too many local partners, it's no wonder they can't compete. There is plenty of talent and when film makers put more of their own identity into their films, things will start to change. Read more here.
Will animators become redundant with Realtime animation technology..?
The VFX and animation world is starting to explore the potential of real-time gaming engines to speed up content creation. Years ago Gene Deitch claimed that producers would use a lot more animation if they could only get the cost down by eliminating the animator. Here's an impressive example of the new Realtime technology.  It appears we are getting closer to seeing that happen.  This system will most likely first be used commercially in live action shows or commercials with digital characters in the cast.
Disney is using real time game technology to create TV animation…
Disney Television Animation is launching a trio of shorts based on its Oscar-winning Big Hero 6 and Emmy-nominated Big Hero 6 The Series. What's really interesting is that they are working with Unity Technologies, making a series of shorts with that company's real-time rendering technology traditionally used for games. The Baymax Dreams shorts run two to three minutes each.  Directed by Simon Smith (Bee Movie, Penguins of Madagascar and the short Shrek 4D).  They feature the franchise's robot, Baymax, dreaming of electric sheep, bedbugs and duplicates of itself. The Baymax Dreams series debuts on September 15th on Disney NOW, and the Disney Channel YouTube account.  Read more in the ASIFA newsletter here.
New digital service featuring short film programming…
Meg Whitman and Jeffrey Katzenberg have raised a billion dollars to start a new digital service that will feature programmes of short films. They hope to get their proposed digital service project off the ground by the end of 2019.  It is being funded with money from all of the Hollywood studios, by Chinese and Wall Street investors and by a lot of other folks. It will be a "mobile-first" subscription video service offering original programming delivered in short, 10-minute chunks.  It will be aimed at young adults in the 25-to-30 age range.  Whitman says more details will be announced in the fall.  Read more in the ASIFA newsletter here.
3D Wire's 10th anniversary…
3D Wire is Spain's premier platforms for upcoming animation, video games, 3D and AR content. The Spanish market and festival will celebrate its first decade with a comprehensive animated short competition and a massive works in progress section. Read more here.
3D animation software market to reach $21 billion by 2022…
The Global 3D Animation Software Market Report provides a detailed overview of the key elements of the market with factors such as drivers, restraints, popular trends (past and present), regulatory scenario, and technological development. The top vendors in the market are Adobe Systems, Autodesk, Corel, Electric Image, Maxon Computer, Side Effects Software, Corastar, Corus entertainment, Magix. Find out more here.
What's happening in the 2D animation software market…?
Read the Marketresearchpro's report to find out who the big players are for 2018 to 2023, what are the market trends and what is the software being used for? Find out more here.
Festival awards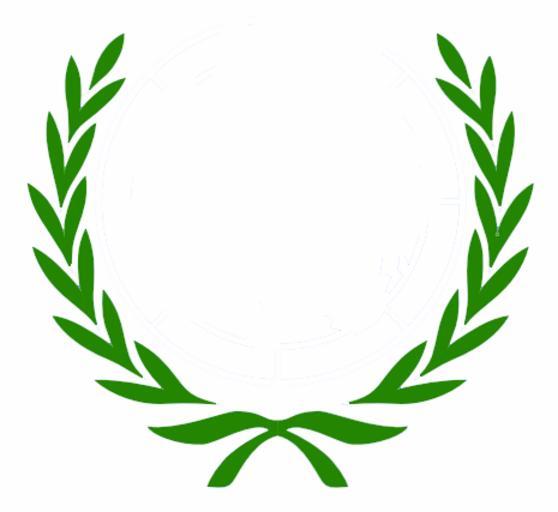 The 45th Student Academy Awards Winners are announced…
The competition received a total of 1,582 entries from 278 domestic and 122 international colleges and universities.Read more here.
Best Animation – International Film Schools: Pierre Perveyrie, Maximilien Bougeois, Marine Goalard, Irina Nguyen-Duc and Quentin Dubois, "The Green Bird," MoPA, France. Trailer: https://vimeo.com/236495825. 
Best Animation – U.S. schools: Yu Yu, "Daisy," USC. Hanna Kim, "Raccoon and the Light," CalArts. Eaza Shukla, "Re-Gifted," Ringling College of Art and Design.
14th Varna festival (12-16.9.18), Bulgaria.
Grand Prix: This Magnificent Cake! By Marc James Roels & Emma Roels-De Swaef. Belgium, France, Netherlands, 2018, 44 min, Puppets.
Best short: The Fox. Sadegh Javadi Nikjeh. Iran, 2018, 10 min, 2D.
Best student film: Sigh of Sighs. KIM Bo-seong. South Korea. 2018. 6 min. 2D.
12th Animanima festival (4-8.9.18), Serbia.
Grand Prix:  Solar Walk, Réka Bucsi (Denmark)
Special jury award: Ride, Paul Bush (Portugal, UK)
Audience award:  The Death, Father and Son , Winshluss & Walgenwitz (France).
Fantoche 2018 (2-9.9.18)
Best film: Wildebeest. Nicolas Keppens, Matthias Phlips. Animal Tank. 2017. Belg. 19'08". Trailer: https://vimeo.com/245726346
New talent award: Bloeistraat 11. Nienke Deutz. Belg. 2018. 9'41". Trailer: https://vimeo.com/274061645   Making of: https://vimeo.com/274062440
High risk award: Fest. Nikita Diakur. GER. 2018. 3'. https://vimeo.com/257761642
Audience award – int'l: Enough. Anna Mantzaris. GB. 2017. 2'19". https://vimeo.com/288230647
New Swiss Talent: Travelogue Tel Aviv. Samuel Patthey. CH. 2017. 6'. Trailer: https://vimeo.com/248716856
Turku Animated Film Festival 2018
Grand Prix: Rabbit's Blood directed by Sarina Nihei (UK, Japan, 2017). 4'42". https://vimeo.com/232458407
The Tough Eye Award: My Little Goat (Japan, 2018) by Tomoki Misato. Trailer: https://vimeo.com/268403843
Best Professional Film:  The Burden by Niki Lindroth von Bahr (Sweden, 2017).
Best Student Film: Max Litvinov's Red Garage (2017, France).
Animago Awards, Munich (25-26.10.18)
Thirty-six 3D animation & design, visual effects, visualization and AR/VR nominees selected from 856 submissions from 61 countries. Nominees in the Best Advertising Production category: ASN Bank – Day Fly, Ambassadors VFX, Vincent Lammers, The Netherlands.
EnBW – Guter Stoff, Sehsucht for Jung von Matt, EnBW, Germany. https://vimeo.com/243899734
2018 FIFA World Cup Drone Film – Budweiser, Blacksmith, Jake Scott, USA.  https://vimeo.com/268742882
'Hybrids' wins best in show at Siggraph
The 45th conference was held this year August 12-16th at the Vancouver Convention Centre. Best In Show was awarded to Hybrids, a short by four graduate students from the CG school MoPA in France. The jury's choice award went to Dreamworks Animation's Bilby, a touching story about a bilby that tries to protect a little bird from the dangers of the Australian outback.  The Siggraph award for best student project went to Overrun by six students from Supinfocom Rubika in France.
The 70th Emmy Awards
Maya Edelman, BFA Animation '08; Erica Pérez, BFA Animation '10; and Isam Prado, BFA Animation '08, received an Emmy Award for Outstanding Motion Design on the "Mushrooms" episode of Comedy Central's hit series, Broad City. The 70th Emmy Awards were broadcast live on NBC from Los Angeles on September 17. https://www.pratt.edu/news/view/animation-alumni-win-emmy-for-outstanding-motion-design-on-broad-city-episo
Festival News
New Chitose Airport International Animation Festival, November 2-5 at the New Chitose Airport Terminal in Japan, selected 76 shorts selected from 2,043 submissions. Selection includes Nadav Arbel's "America". All films can be found here.
So once again the world of animation is full of drama and surprise, some of these headlines may have hit home with you. Please leave a comment if you'd like to add anything.
Contributors:
Thank you to Tsvika Oren and his Animation Center Magazine and Karl Cohen for his wonderful Asifa S.F. Monthly.
More news can be found in the ASIFA September newsletter.