Have you ever wandered if it would be possible to do your own bit of stop motion animation?
Well this easy guide and video will get you started on a journey of a life time. There is so much that can be done with stop motion, you just need to get started, have some fun and practice!
Stop motion is one of the oldest forms of animation, and it's really simple to do. Well it can be simple and fun, and it can also become as complex as you want – have you watched Kubo and the Two Strings? That's all done with stop motion, and a few gadgets to help… But this post is for beginners, and I'm going to show you how to make stop motion animation in just 3 simple steps!
Stop Motion is the best way to start learning about animation, no matter what your longer-term goals are. If you want to make animated films, or learn any form of animation at all, even work in related areas, then starting with some stop motion will quickly give you the foundations to build on. Whatever you want to do in animation you need to understand how movement is created and how the moving image is constructed, and this is tied into an understanding of how our brains work. Stop Motion animation will teach you the fundamentals for understanding this and it's very easy to learn.
You may have heard it referred to by a different name, maybe "Stop Action Film" for example. There are lots of different things you can do with stop motion animation, you can choose which type you like the best and have a go using the steps in this post. So here I will show you how to do it in three simple steps.
First you'll need a checklist of what you need to get started, as a beginner (there is more to it in the professional sphere, but this is part of a beginners guide and you don't need much to just get you started). There are also some stop motion animation kits which you can buy which make great gifts. Secondly I will talk you through the step by step process of how to make things move. Ready?
Checklist of what you will need
Camera
At the very least you need something to take your pictures with. For professional animation a good quality digital LSR will be what you need, but for a beginner it's not. Why? Because if you use a digital camera you will then need a computer and software to put the images together as a sequence and then it can start to get expensive before you even start, and for all that I have another post. For a beginner you are better off using a smart phone or a tablet – why? Because there are loads of free or very cheap apps for smart phones that make it really easy to make stop motion. It's ideal if you have a phone which takes great pictures, I think the Samsung 8 or 9 is best.
Stop Motion Apps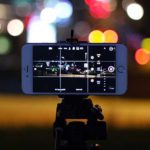 You'll need a stop motion app for your phone or tablet. I have a review of the different apps that you can get, so have a look here and chose one that suits you best. Make sure you download this app onto your phone or tablet before you start, most of them are free, and many have an upgrade for just a few quid. Make sure your phone or tablet is fully charged because it will be on and active for a while, and it would be a shame to have just got started, only to run out of power.
Tripod and phone holder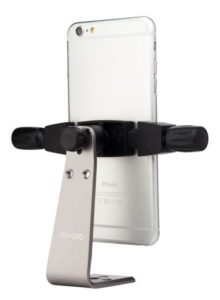 A tripod on its own will not be able to support your phone, because phones are not built to go on tripods. Tripods have a standard thread for stills cameras, and all stills cameras will be compatible with tripods, they are made for each other. But phones and tablets have no female thread, so what do you do? You use a special phone holder that will attach to the tripod and will hold your phone firmly. These have finally become popular in the last few years, before that we just had to use lots of home made solutions! I have a post here reviewing the best holders for phones and tablets. I also have a review of tripods too, so you don't get caught out trying to use the bendy ones that move when you touch the phone!
Lights
Ideally, to get the best results you may want controlled lighting. If you can find a dark room, or cover the windows, and use camera lights then you will get better results. This is because natural light changes all the time, and we don't notice it much, but if you take a photo, then another a minute later, you might see quite a change. Then when you watch a whole sequence you will see the light flickering all the time and it might be distracting. Here is a review of the kind of lights that will help you with this.
Something to animate!
Have a look at my guide to the different types of stop motion to get some ideas of what you can do with this technique, and how its being used by professionals and beginners alike.
If you want to animate characters here is a post introducing you to what you will need to make stop motion puppets for beginners and how to make and animate them.
Step by step process of making stop motion
1. Step one set up the camera
Believe it or not the most common mistake people make is in not securing the camera properly are at all. So here it your first task. Set up the tripod, attach the phone holder, secure the phone in place. The tricky thing here is that the buttons on the side of the phone must not get caught in the holder. Make sure you have a stop motion app on your phone and also that its fully charged, as you'll need it on for a while!
What you need for this step:
2. Set up your scene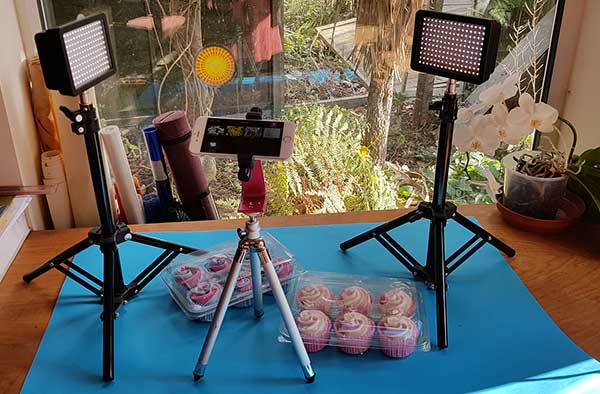 The backdrop will need to be wide enough so that it covers the camera's view. Now you have your camera set up its easy to see how wide that is. Backgrounds and sets need to be wide enough so that you can't see the edge in the frame. Remember the viewing angle of the camera will mean that things further away will appear smaller, so printing out an A4 background may not be big enough. Always arrange your set whilst looking through the camera so that you can get it just right for that camera lens. They will also need to be sturdy enough not to wobble or fall down when you are animating. Put your characters in the scene and arrange the lights so that it all looks nice. Always check the scene and arrangement by looking through your phones camera. Next you will need set the app to fix the focus and exposure, which I show you in the video.
What you need for this step:
Background scenery
Characters/objects to animate
Lights
3. Animate and capture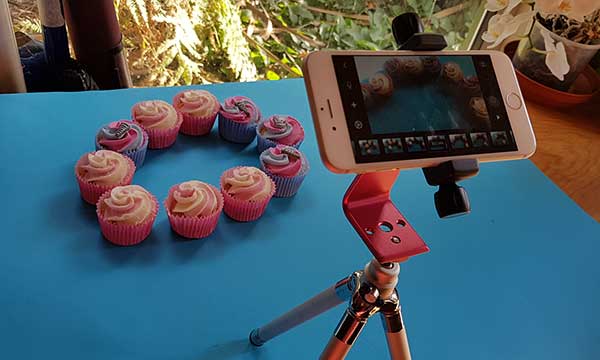 To start animating, take a picture then move your character, then take another picture and so on. Think of each action that your character does as a sequence of incremental movements, and take a picture of each part of the movement.
Make sure that onion skinning is turned on so that when you move your character or object you will see a shadow of where it was in the frame before. This is how you get to see how far you have moved it from the previous frame. Remember that moving your object a larger distance each time will make the movement appear fast and moving it a small distance each time will make it appear to move slowly.
When you view the shot back in the app, remember to change the timing to about 12 so that it looks smooth, but you can set it to around 5 if you haven't done many frames.
What you need for this step:
Patience
Concentration
Whatever the opposite of clumsy is!
Play around with different kinds of movement and remember to play back what you have captured to check that you are learning what kind of sequences result in what kind of movement. Have fun!… and don't worry if you make a mistake, you can delete single frames in most apps if you accidentally took a frame with your hand in it!
It doesn't take that long to make a sequence and to be honest the process is quite mesmerising, besides it's nice to get lost in the world of your character. Here is a useful video in addition to the one above showing you the frame by frame process of stop motion.
Leave a comment and let me know how you get on!