Clay is not only a medium of commercial productions, but it has always been a popular choice for independent filmmakers and beginners learning about animation.
Did you know? Plasticine was actually developed at the turn of the last century to help children learn to read in the UK, it was developed to replace chalk tablets.
UK
The most successful studio for clay animation in the world today is Aardman Animations, established in the 1070's and based in the UK. I'll be writing many posts about them soon, but for now I'm going to start in the US.
US
In the US clay animation was the only form of 3D animation that people had seen. In Europe there has always been a rich history of puppets, and therefore puppet animation was far more visible and well developed, but this was not seen much in the US.
The Vinton Studios really pioneered clay animation in the 1970's and by the 1990's interesting artists like David Daniels and Joan Gratz converge at the Vinton studios making it the creative stop motion animation hub that it still is today. People outside the Hollywood sphere, had more independent and experimental work.
Make and learn about clay animation
Here is an essential collection of 4 books on clay animation. These cover everything from traditional technique, experimental techniques, to ...
Read More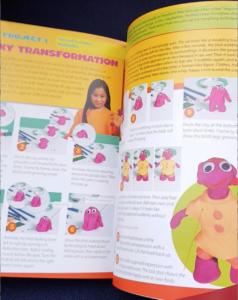 Did you know that Plasticine was originally developed to help children to learn to read? Well now it's used to ...
Read More