I'm going to be honest with you here, throwing an animated video on your homepage, no matter how good it is, is not going to make your website rank in Google fast. Anyone who tells you otherwise is scamming you! Instead I will give you an SEO step by step guide to how to get a good rank in Google, and you are here to find the fastest route. Fast is not immediate, getting a good rank will be a process, and I will share that here.
Getting your website to rank well IS about having great content and offering really useful information and advice to your readers. But you will have to do a lot more than put one great animation on your homepage.
You are actually going to need a continuous flow of great content and you might benefit greatly from having animation as a part of that content on each blog post. That will help you to get traffic to your website through YouTube as well as from Google search. It is often cited that YouTube is the second most popular search engine to Google. But remember that (according to AHrefs) these searches are  largely for music, game plays and YouTube celebrities. However it is undoubtedly a powerful search engine, and many businesses rely solely on traffic from it.
So given that animated video will be a part of your content strategy, let's look at an overview of what it takes to rank well and as fast as possible.
What you need
Good content
Searchable content
Google Search Console account
Google Analytics account
Bing Webmaster Tools
Commitment
Don't need
Ranking software
Automation tools
Impatience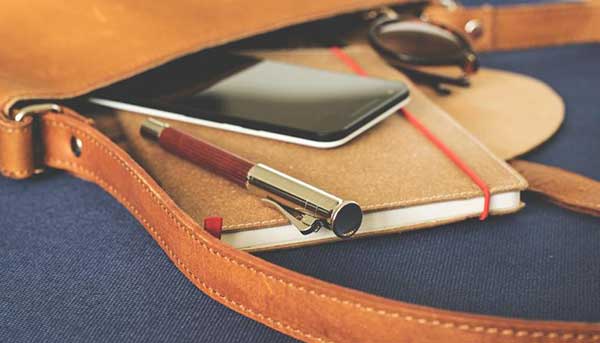 What makes a site rank fast and rank high?
Domain age and Site age
Brand new sites and domains take more time to rank
Trust flow
Consistently posting new content
Replying to comments to show that you care
Backlinks to your site from trusted sources
Content frequency
Weekly content flow
Ideally 2 or 3 posts per week
If you site is abandoned for a while and then has sporadic posting it won't help your ranking
Volume of content
Long articles, the word count should be around 2000 words, but needs to suit the content of that topic, so some posts will naturally be longer and some naturally shorter
Content engagement
Relevant comments left on your posts – invite your audience to leave comments and reply to these comments
Replying to comments quickly
Stay on the page – make sure your audience stays on the page long enough to read the article, search engines measure this
Shares – are your audience sharing this content
Good content
Relevant content, a good match to your keyword
Well written, grammatically correct and good spelling
Multimedia content – people have different preferences for taking in information so offer different medium for this
Images to break up the text (relevant alt tag), relevant images help to keep people on the page longer by making the content more accessible
Featured image (to be seen on social media shares)
Video embedded in the content (google owns YouTube, just saying!)
5 steps to searchable content
META – Add a Meta title and a Meta Description to your post
KEYWORDS – Choose and use Keywords wisely, in the title and in the content
ALT TAGs – Use an alt tag within an image in the body of the content. Use alt text and title, use the post's keyword if appropriate, alter each alt tag to suit each image
LINKS – make your content more useful by connecting to other relevant content

Internal links (link back to your own contact)
External link (link to outside content)

BACKLINK – Get a backlink to the article from a relevant and reputable source

Infographic's are very sharable, offer an embed link so that people can easily embed this infographic on their site too.
What To Do each time you post on your blog
USE SOCIAL MEDIA – Post a link to your social media following – Facebook, LinkedIn, Twitter, Pintrest and so on

Use the meta title and description from the post and then add your comment before the link to blog. <<Title of Blog | followed by the meta description, then add a personal message, then the link.>> (give people something to like before they even have to read it)
Ask people to leave a comment, or make the blog title a question to arouse curiosity or controversy
Send it to a circle of people who you know will react to it. There are specialised FaceBook groups that have very engaged members in a specific niche.
Send a link to individuals in your network who will be interested in that post and ask them to leave a comment

USE YOUTUBE – If you have your own video for your post, put it on your YouTube channel and add a link in the description to your post.
BACKLINK – Find a good backlink – Contact a site that ranks well for your niche, and find a place where their audience can benefit from a link to your post, and ask them if they think it would help their readers is they put your link there. You must be careful in how you use backlinks, so this post has more detailed ideas on finding good backlinks. 
GOOGLE TOOLS – Go to Google Search Console and do the following:

Fetch as Google (inside the old Google webmaster tools, Crawl>Fetch as Google, add in the rest of the URL>Fetch, Desktop, when complete>request indexing>check only crawl this URL)
From the 28th March '19 the 'Fetch' tool is replaced by the 'URL Inspection' tool which is listed on the side menu of the new Google Search Console. After pasting in the webpage of your post, you can click on 'Request Indexing'.
Resubmit your sitemap (Google webmaster tools again Crawl>Sitemaps, select the site, click resubmit)

BING TOOLS – Go to Bing Webmaster Tools and do the same:

Fetch as Bing
Submit your sitemap
What NOT to do
Keyword Stuffing – Overuse of keywords, this makes for annoying content for the reader and consequently it will not rank well. In the past this was done frequently, but search engines now have a more advanced understanding of how human language works.
Duplicate Content – Don't copy content. It needs to be unique to you. Don't plagiarize, rewrite, curate or write spin. Search engines are looking for new content, not more of the same.
Link Schemes – This is an old practice of putting many links to your website in irrelevant places. Links to your website need to be natural and useful to the reader not spammy and annoying.
Social Media Schemes – In the same way social media following should be relevant and natural. Paying for engagement won't rank well.
Meta Refresh Redirects – sometimes called 'bait and switch', creating content just for ranking and then after a set time redirecting readers to an offer or a sign up page. Popups that are easily closed are a better way to do this.
Cloaking – This is having two different versions of your website, one that search engines see and one that the public sees. If you are found doing this you will be 'delisted'.
BING WEBMASTER GUIDELINES: https://www.bing.com/webmaster/help/webmaster-guidelines-30fba23a
GOOGLE WEBMASTER GUIDELINES https://support.google.com/webmasters/answer/35769?hl=en
Getting the best out of BING
https://www.bing.com/webmaster/help/getting-started-checklist-66a806de
Getting the best out of google https://support.google.com/webmasters/answer/7451184?hl=en
So how do you set up Google Analytics and Google Search Console?
Log into your google account, chose the free analytics option. Here is a great blog post for this – https://www.cognique.co.uk/blog/set-up-google-analytics/
You will get a Google Analytics ID number, you will need to add this number to the header of each page of your site so that Google Analytics can track it. This could be done manually, or with a plugin. It's called the tracking ID, and Google will need to see it on your site before it is able to track your site performance.
How to add tracking ID to a wordpress site? Use a Plugin, go to the plugins section of WP, in the browse bar search for Google Analytics and you will get all the plugins that deal with adding Google analytics to your site. Install and Activate one of these plugins. It will ask you for permission to link with your Google Analytics account, and then you may have to paste in the Google Analytics ID number you were given, or it may do it automatically. Wait 24 hours and check in the Google Analytics Tracking Info section to see if it is working correctly and tracking some data.
If you have set up a Google analytics account the website will verify easily and you are ready to start. This is a great video about using google search console.
How do you set up Bing Webmaster Tools Account?
Bing and Yahoo both use the same algorithm for their search results and it is managed by Bing. If you get ranked in one, you will be ranked the same in the other.
Similar to Google, Bing has a webmaster tools platform that will help you to get quicker indexing. Here you can sign up for a Bing Webmaster Tools Account  https://www.bing.com/toolbox/webmaster
Connect your Site to the Bing Webmaster Panel
You will need to add your website, add the sitemap and verify it with a special ID number. First make sure you have a plugin that will create your sitemap, some SEO plugins will do this some not. I use Google XML Sitemaps. After adding your web address you will be asked for the sitemap address, the sitemap plugin will give you this. Next you will be taken to a verification page and you'll be given three option for how to go about this. You can simply paste your verification number into your SEO plugin if you have one that allows this, the All In One SEO plugin allows this, so paste it in the Webmaster Verification panel under Bing Webmaster Tools. Once this has been done and saved you can ask Bing to verify your site, and it will then be listed in your Bing Webmaster panel.
Here's a useful video to help.
Conclusion
Again, what you need here is:
Trusted content
Frequent content
Volume of content
Engagement in your content
Good content!
Use the following wisely to make your content searchable:
A good routine:
Make good unique searchable content
Share it on your nurtured social media channels and ask for comments and engagement
Link to it from your YouTube video if relevant, or see if it's a good fit for someone else to link to it
Go to your Google Search Console and resubmit the sitemap and 'Fetch as Google'
Go to your Bing Webmasters Tools and resubmit the sitemap and 'Fetch as Bing'
One last point, always be aware of what Google and Bing don't want, and don't do it!
Thank you for reading, if you have anything to add, please leave a comment.
Thank you