Keywords are one of the top SEO tools for good ranking in search engines, along with backlinks and good content, so it's vital to understand how to use them effectively, as search engine algorithms change regularly. This effective use of Keywords ensures quality search results for visitors and therefore much higher engagement from them too.
A Keyword is simply a word or phrase that people are searching for in a search engine, like Google, YouTube or Bing. This is the very reason that it's so important – because analysing keyword searches is a very powerful method for finding out what people are looking for in your particular niche. What is your audience, your potential client actively searching for right now? What words are they using and what aspects of your niche are they interested in.
SEO stands for Search Engine Optimisation, and it's a measure of how likely your web page is to get in front of the right person. Your page needs to be ranked by Google or Bing in the first page of search results, anywhere else is a waste of time. Search Engine Algorithms are being perfected all the time, the latest updates from GoogleBot and BingBot aim to find better content for their users. In 2012 Google Penguin was launched to fight Web Spam, it is regularly updated to combat 'Black Hat SEO' techniques that try to trick search engines into ranking sites that do not offer value to the searcher. The only future for website ranking is to create quality content.
The single most important thing that search engines are looking for is quality content to match the given search term (the keyword).
It's not enough to just know how to use keywords. Search engines are looking to deliver the highest quality content to match the search terms typed in by someone searching on that search platform. So how do they do it? This article will walk you through the 7 key principals you need to know about, to understand how search engines decide who to place first on their list.
The most common search platform used is Google, which gets 67.5% of all searches done on a computer, and closer to 98% of searches done on a phone. Yahoo and Bing get about 32.5% of the search traffic (data from comScore), don't write that off because it's a high converting 'blue collar' traffic, and that's worth having. Depending on how you define a search engine, other sources say that after Google, YouTube is the second most popular, followed by Amazon and then FaceBook. Then Bing, Baidu and Yandex. Understanding Keywords applies to them all.
1. How are you helping people?
Each post of your blog or each of your videos needs to be answering a query that is being searched for. It needs to target that keyword/keyphrase and make sure that it properly answers the query relating to it. Each post could then be ranked by Google (or YouTube) for the keyword that it discusses, and will get traffic relevant to that search.
Search Engines (and Google) exist because of useful content, and to rank and rate that content, so if you can deliver quality content for that search term, then you can be ranked. But that's only part of the picture.
2. Are you an authority?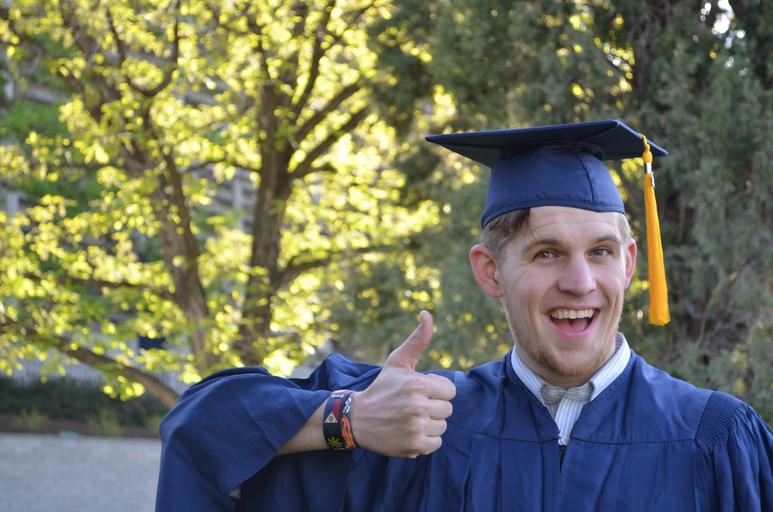 What makes for quality content in the eyes of a search engine? Search engines want to rank the authority on a keyword  first, because that is what their users are looking for. Authority leads to rankings, and rankings lead to revenue opportunities.
Be an authority – Is there a consistent stream of quality content on your site, are you consistently active? Is your site a valuable and active resource, are you continuously adding to it? You need to be regularly adding to the content on your site for Google to consider it an authority site. Is there lots to engage with?
Relevant content – Content needs to be focused and a good reflection or exploration of the  keyword/phrases that you are targeting, but if you repeat the keyword too often then it could be judged as spammy, and that's not good for SEO.
Type of content – Is your content multimedia? For example do you have an embedded video, some images and enough text to be a good representation of a topic, this is usually considered between 1 and 2'000 words. You don't need a video in every page either, maybe half of them, but there does need to at least one image on each post but preferably more. People find it easier to engage with content if it engages their different learning styles – visual, auditory, written.
Readability – For any website to be a success people do actually have to read your content. Write in short paragraphs, it's easier to read with white space between each idea. Black or dark text on a white background, and keep to the default text sizes. Use headlines to introduce each new section of content. Think about layout, and use lists where appropriate. Don't write an essay, be chatty and friendly.
Time on the page – do readers stay on the page to read it. Are they slowly scrolling down to the bottom? Are they actually engaged in reading it and watching the embedded videos?
User Interaction – Do people leave comments? Is it clearly something that people are glad they found? Are they sharing the post on social media? And most importantly are you responding to all your comments. Are people socially engaging with your content.
Quality – If your posts are littered with affiliate links and advertising, then search engines view this as lower in quality. Make sure that the majority of your content is about just creating value, and the minority of your content is dedicated to sales and reviews of what people can buy.
The one word that keeps cropping up here is ENGAGEMENT. This is a key factor in Google rankings. Do you have the most engaging content for this particular keyword search? As you can see there are many different levels to engagement, and they all count. One more thing I'd like to add here, RankBrain is google's machine-learning Artificial Intelligence for sorting relevant search results. It actually looks for associated information as well as the keyword being searched for. From a users point of view this is really useful, how often have you searched for something that you didn't know the name of? By searching for a description, or likeness, you can be led to what you wanted. For example you search for 'what makes the best paint colour?' and you are given a post called 'best  pigments for paint'. If you are an authority in your niche and discuss your topics in enough detail, then RankBrain will find your site to answer queries that don't even use your keyword. That's the power of having an authority site.
3. Keywords and strategy
Use a service like Jaaxy to analyse the best keyword for your post, then add an engaging twist to the topic, or offer your own unique angle to it. Jaaxy is a great tool that can show you how many searches are done on a particular keyword, and how many sites are ranked for that keyword (or keyword phrase). This way you can see what words people are searching for around your topic, what people really want to know about and this will help you to deliver the right information to them.
Use keywords from an ad campaign on TV (or other mass media campaign) to find people who are looking for that product or are interested in that niche. People often use the catchphrase or jingle of an ad campaign because they have associated those words with not only that product but that topic too.
Product related keywords will find people who are further down the Purchasing Lifecycle. People searching for a product will want a review, or more product details. Make sure they are getting value and the information they might need for that product.
4. When strategy sucks…
Too much strategy sucks. Everyone can see it, and they know you're just trying to sell to them. No-one wants to be sold to, they want to be helped. They have come to your website to find a solution to a problem.
Beyond keywords, beyond length, beyond content type, beyond everything there is one thing that matters more than anything else, and that's communication.
The aim of all the content on your site is to communicate in as human a way as possible, by helping the reader to understand what they have come to find out about through their keyword search. The keyword is just the IDEA of the content. You need to break down the keyword theme in a way that is interesting, helpful, relevant, and engaging.
One of the best ways to be really engaging is to be opinionated. If you can stand for something, likeminded people will stand with you.
"write for your reader, don't write for a search engine"
5. Keywords – low hanging fruits
If your site is new, target 'low hanging fruit' keywords. In online marketing low hanging fruit refers to anything that is the easiest to get. This might be a sale on your cheapest product, or a Google ranking for a search term with very little competition. Use Jaaxy to find these keywords. They are your keywords or keyphrases with lots of traffic and little competition.
You may have a keyword in your niche that is a hot topic, and there are thousands of searches under this keyword every day. However this isn't much use to you if there are also thousands of website already competing with this keyword, and they may already be sites with more established authority than you, so they will get a higher ranking than you.
The Wealthy Affiliate  – 3 Rules for a quality keyword
It must have more than 30 monthly searches
It must have less than 100 in the competition
The keyword or keyphrase must make sense
All these details on keywords can be found through Jaaxy. A low hanging fruit keyword is one where the competition is really, really low.  That's your best bet for getting traffic in the beginning, and for a new website to get ranked. Once you are ranked well and established you can then go for some of the more competitive keywords.
6. How to use your keywords
Use keywords in the most appropriate way, don't overuse them. 'Keyword stuffing' is no longer a good strategy, Google and Bing are far more sophisticated now then they were. They can check to see the relevance of words and how they are used, and whether related topics are discussed to check that the discussion of the topic is encompassing and therefore better quality.
Your goal is to find the right keywords that would be the best match for your content and make sure they are in the right place in your content.
Put the keyword in the title of your blog. You can add to this if needed to make it more captivating. The keyword will tell people what your post is about.
Use the keyword in the first paragraph, well that's just good writing too, as the reader wants you to elaborate a little on what the blog will cover.
Use relevant headlines to break up your content, and keep them captivating too.
Write naturally, and stay on topic. Don't try to stuff keywords in everywhere else it will come across as spammy, and Google does not like that.
Make blogs at least 1000 words, 2000 is great, as you are being thorough with your content. However don't ramble and repeat yourself for the sake of a word count as that will go against you, if your topic can be dealt with in less than 1000 words then so be it. The aim is to give your reader the best experience possible, if no one stays for long on your site this doesn't give you points for quality content.
7. When content is fun to make…it's fun read
If your niche is right for you, it will not be scary to make unique content. Visitors are real people reading your page and what real people like more than anything else is to be infected with the enthusiasm of someone's passion.
They don't care that much if there is a grammatical error, typo, or spelling mistake, as long as it's fun to read and really helping them with that keyword query. However if it's hard to read that's not good, besides Search Bots have grammar checks in them too, and they are looking for well written grammatically correct content. Blogs are there to educate in an entertaining way. So let your personality shine through and be yourself. It'll be easier to make content too, and eventually you will attract your own crowd of followers who just love your way of putting things. You probably won't be the only person in that niche, and each website will have its own style and feel, so make sure you let yourself have the style you are most comfortable with.
If it's fun to write, chances are it'll be much more fun to read. The goal is to connect with real people.
The second goal, after you have connected, is give them something to do, related to what they have just learned (read about). So offer the opportunity to leave a comment or ask a question, share the article, do a quiz, join a list or buy something – but only if it will actually help them with that keyword query.
Don't forget, if you want someone to do something – tell them. A call to action should be natural and relevant, and should genuinely help your site visitor. A call to action tells someone what to do to gain some benefit for themselves. Too many affiliate or direct sales links can lessen quality in the eyes of a search engine, so it's better to link to a review page to avoid too many sales or affiliate links in your posts.
Summary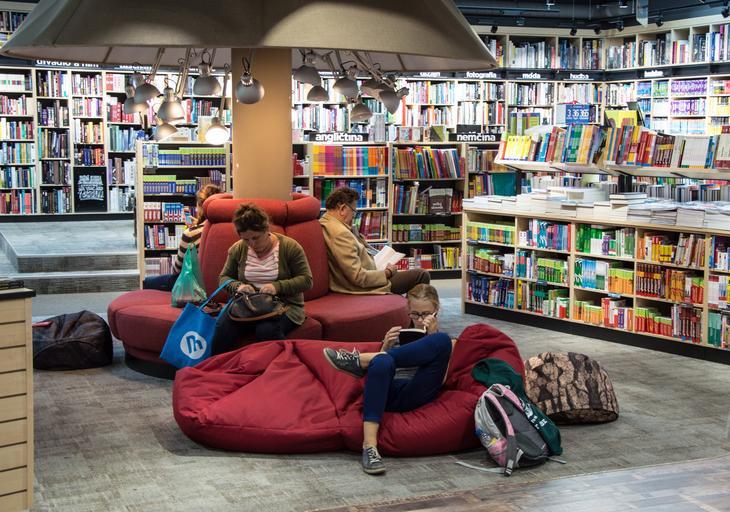 Your post is there to help people who have a query about the keyword you are writing about.
Search engines are looking for quality content to offer their users.
Your blog needs to be an authority on your niche.
The best strategy is to understand what search engines are for, and give people the help and information they are actually searching for.
Use 'low hanging fruit' keywords if your site is new and you are looking to get ranked on the first page of results for the first time.
Use your keywords wisely.
Make your content fun!
Useful tools
Jaaxy – Keyword research tool.
Wealthy Affiliate – platform for learning about affiliate marketing, SEO, writing and hosting blogs.
I hope this helps you with how to use keywords, or keyphrases, for quality and engagement on your blog. Remember Keywords are one very important aspect of your SEO, another practice to get right is Backlinking, again the right approach to this is to be as helpful as possible to your potential readers.
Please leave a comment below to share what you have found most useful, if you have any questions or if you can add some more wisdom to the discussion.
Thank you.