So you have made your own animated marketing video, you've put it on your great site and now you want to make sure its seen by upgrading your SEO strategy. So what do you need to do?
A Backlinks SEO strategy is vital to get right in the face of the new Google ranking updates. Are backlinks linking back to your website no longer such a factor in the new Google ranking updates? Yes, and well no. It's all about quality. Now the quality of a link is far more important than the quantity of them.
This post will give you the 6 Golden Rules for Quality, and 25 Great Ways to get Good Backlinks. So read on to find out what you have to do.
Things do change on a regular basis as Google tries continuously to deliver the best search results it can to its customers. The algorithm is tweaked to thin out the spammy websites that pull tricks for ranking and find the best authority sites for the keyword being searched. That's what we all want. But we also want to know, what's changed for SEO?
So, is backlinking dead?
No. But now it's all about the quality of those links. Acording to MOZ (July 2018) backlinking is still one of the top three ranking factors for Google, and many SEO experts still consider it to the be the primary factor for search engines. These top three ranking factors are Keywords, Content, and Links. Google doesn't offer us the algorithm, but we know it has to be all about quality. Besides we are searchers too, and we want to find good results.
Link Building is more than simply promoting your website. Think of it more as Building Links between you and other authorities in your niche. Better still think of it as creating value for visitors. For many people it is Digital PR or content marketing. It's also a great way to find targeted referral traffic that is not coming through a search engine.
If you are a busy entrepreneur, and you want to refresh your Backlinks SEO strategy, there are probably two things you want to know right now:
Quality – what is a good quality link, who are you associated with on the internet?
Strategy – What can you do to get links, what's acceptable, and what's not OK?
The 6 Golden Rules for Quality
What is a good quality link, and why does it matter?
1. Links from Authority sites
A high Authority site has amassed high numbers of quality backlinks, don't have that many outbound links and have a large amount of organic traffic too. Highest ranking authority sites are education .edu sites, also government sites .gov, mass media sites such as CNN, New York Times, high profile charities, and influencer sites. These sites have high quality content, and are very popular sources of content for visitors. Links from these site are all important, and one link from an authority site will be worth more than a thousand irrelevant links. So it's really worth focussing on these, as they will pay dividends time over. You can find a sites authority with a tool like Website Authority Checker.
2. Link Relevancy
Link relevancy is all important to quality. The main factors are:
The Anchor Text
Other outbound links on the page
Text immediately surrounding the link
Unnatural links on the other hand, are likely to be discounted by Google, and too many of these may lead to a penalty. Unnatural links are not relevant. Authority websites will only have relevant links on them too, so to get a link on these sites you really have to be relevant to them, and be offering them content that will add value to their visitors.
3. Anchor Text
Anchor text are the words that are used as the linking text. If the keyword for your post is also the anchor text of the inbound link, that gets a good score. For example if you've written a blog post about poodles and the keyword phrase is 'the popular Poodle cross', if the inbound link to your post (a link on someone else's site), has the anchor text of 'the popular Poodle cross', that's a direct match and scores well, it would score less well if the anchor text was 'the new Poodle cross' for example. However Anchor text does need to ne natural and in keeping with the blog it's on, so don't try to dictate to other blogers what you want the anchor text to be, because if it interrupts the flow then that is considered less relevant to the text and will be worth less, so it's all about natural matches.
4. Link Placement
Links in the content text are ranked higher. This is because they are more likely to be surrounded by relevant text, and so are more likely to be clicked, its editorial content so the link is directly relevant to the post content. The more likely a link is to be clicked on the more weight it gets. Unless it's an Authority site, in which case the link can be anywhere and it still has weight.
5. Good Link Profile
A good link profile shows as a variety of links from sources that make sense for your site. Are they linking to your site because this link is actually going to add value to their readers? If the topic you are discussing in your blog actually relates to something they are also exploring, then that is a good link. If most of the links to your site are good links then that's a good link profile. If your site has loads of links from completely random sites that are not discussing anything connected to your niche, than that's a bad link profile because it's not natural. It's all about value for the visitor, if they visit a site, are they presented with a load of irrelevant web links.
6. Nofollow links
In theory, these don't rank. However, if they are from an authority source then they are beneficial. For example Wikipedia links all have a Nofollow attribute but as it's an authority site, it's still worth having, that's how important authority sites are to search engines.  Also a natural link profile will have a mix of Nofollow attributes and Dofollow attributes too, and you want your link profile to be as natural as possible.
Example of nofollow link: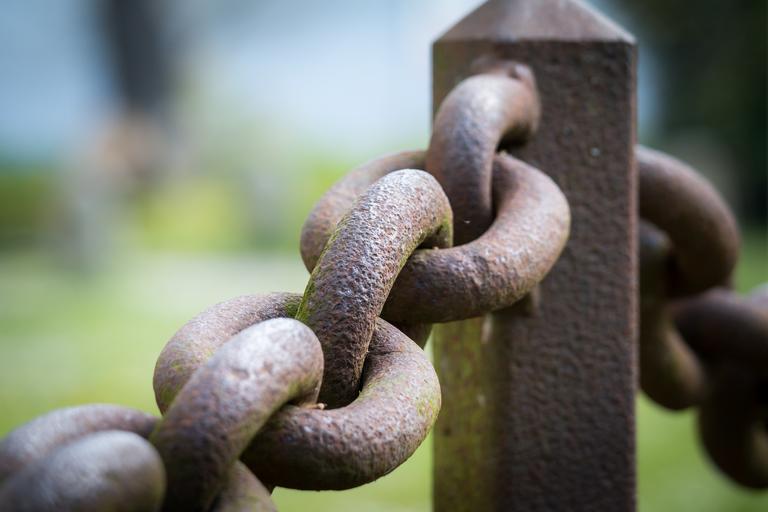 STRATEGY – 25 GREAT WAYS TO GET GOOD BACKLINKS
So, what do you have to do to get good quality links and generate a Good Link Profile? Your strategy will include a range of these activities, depending on your size and how much time you have. So, chose a range that you can do now, and make a list of what you can do further down the line. Make sure that you check to see what impact these are making so that you can concentrate on the best ones for your niche.
1. THINK ABOUT LINK VALUE
When thinking about trying to get a link somewhere, there are some really important questions to ask yourself. Is this going to be a good source of traffic for you? Is this really a good place to be seen? Does your link, in this situation, actually provide real value to the visitors? Ultimately good marketing is all about Creating Value, similarly promoting your website is also all about Creating Value for visitors.
2. MAKE ORIGINAL CONTENT
This is the top line strategy. Simply put, create some fantastic and original content, and people will want to link to you. You could also get some of the highest value links from Universities, media sites, and authority sites in your niche. here's the process:
What topic does your audience want to know about? Have a look at what your most popular blogs are, what are people asking in the comments, what keywords in your niche have the most searches (find out from tools like Jaaxy), what are the most popular blogs in your niche?
Do independent research, find out something new, do your own survey, interview people, connect with people doing PhD's, read recently completed PhD papers (Universities often publish these on their websites), make sure you ask permission, reference your sources and give credit to anyone who has contributed.
Publish this research, either as a book, ebook, your niche may have a unique place for this.
Create complimentary content based on this research, write blogs, make infographics, videos, mini eBooks.
Promote and share
3. TRY SKYSCRAPING
This is discussed by Backlinko, basically think about finding the best, most popular content and outdoing it, do the same, but better. Ultimately this just creates better and better content for the visitors.
4. BE EASY TO SHARE
Specifically brand or name your strategies, methods, ideas in a way that makes it easy for people to share. People love to share information with a catchy name. Give them snappy titles. These are easy to share and talk about, and a link in the brand name title makes for great relevant anchor text, but it doesn't even have to have a link in it, just having a brand name that people want to share and talk about will bring SEO points.
5. MAKE SURE YOU ARE IN GOOD LOCAL LISTINGS
Be credible and contactable. Advertise your business in a major Local Business Listings site such as Google My Business, this proves to Google that you are who and where you say you are, you are contactable, and transparent. Google may not index every new listing, but if you create a page on your website saying "where you can find us on line" and link to the listing site, then there is a reason for Google to find you on that listings site.
6. CONDUCT INDUSTRY SPECIFIC INTERVIEWS – EGO BAIT
This is another great way to get a good quality link, because influencers have authority sites and therefor a link there will be worth loads. If your interview is good they may want to add a link to this interview on the site for you, and they may even promote the link. Its all down to the quality of the interview.
Find the top influencers in your niche, who does everyone want to know about?
Do your preparation, show them you care and are interested in them and what they are doing, know their news and help them tell a great story. Prepare good questions.
Check they agree to publishing the interview, let them read the draft copy, its only polite and shows you care about them, they have invested a lot in to their reputation, so respect that.
Write up your blog, publish and promote.
You may not have to do interviews either, sometimes an update on what a key influencer is doing, putting them in a roundup, these will all help them too, so they may mention you in return.
7. GET LISTED IN.EDU RESOURCE PAGES
As suggested before a link to your site from a education site is worth having. The best .edu sites would be universities or colleges, but any high ranking .edu site is good too. So how do you do this?
First you need great content, and if you have done the top two suggestions you might be just what is needed for a popular education resource page in your niche.
Find a good fit by using searching tags like:

site:.edu "your keyword"

site:.edu "your keyword" + "resources"

site:.edu "your keyword" + inurl:links

site:.edu "your keyword" + "other sites"

Contact them and ask if your website would be a good fit for them, and would it add value to their students.
Remember though that many universities will have resource pages tucked away on their intranet just for student use, but you will need your link on an externally facing page, for Google to find.
8. FIX UNLINKED BRAND MENTIONS
Who is talking about you or your brand on the internet and not offering a link to your website? Search your brand name to find quality mentions, reach out to them and ask them to include a link.
In the same way remember that if you redesign your website or rebrand, make sure you find the links to your old pages and ask for them to be updated.
9. FIND BROKEN OR OUTDATED LINKS, OFFER A SOLUTION
This is a widely used strategy, it works very well and it a win win all round. The site owner wins with no effort on their part, you win with some effort but not much, and the visitor wins the most, so that works for everyone.
Use the Google Chrome extension "Check My Links" to find broken links on a web page. Look for these broken links on authority websites, that are discussing the same topic as one of your blogs, find a broken link where you have good content that's a great fit and would actually benefit the visitor.
Contact the site owner and offer them your link as a replacement. Here it's all about communication, don't hound them, be nice, you're helping them improve their awesome website, let them choose your link if that benefits them. Compliment, add value and offer a solution.
If you ever come across a link in an authority site that just isn't that helpful or goes to an outdated resource, email the site owner to let them know and offer your better or more up to date content.
10. HELP A RESEARCHER OUT (HARO)
The HARO website pairs reporters with bloggers who can help them out in return for a contributors link. Both bloggers and Reporters are always looking for new information to write about, so don't forget to do press releases too for any significant accomplishment.
Go to HARO and find the reporters who write for the key authority sites in my niche.
Register as a source for them and requests will be emailed to you on a regular basis.
When a good fit comes your way, contact them and email a great pitch. They may ask for more info, or just use what you have given them.
They will incorporate this information or your opinion into their report and list you as a contributor with a link to your site.
11. GUEST POST
This used to be one of the key ways to get a good quality link to your site. However when this was taken advantage of by people writing low quality blogs for sites, littered with mentions of their own services and links, Google issued a warning and the staregy lost favour. However when done correctly its still a very valuable tool.
This is great for raising your profile anyway. You may not always get a link, but its still valuable to have your name and brand name listed on an authority site.
Choose the very best sites in your niche, as they will rank highly.
Contact the site owner, show them your blog and ask if could add value to their site with a guest post on a topic that you specialise in and they have started to cover.
Don't be spammy with your brand or weblink. Genuinely add value to their site and their visitors. If you get to put a link to your site, great. If not its still good credit anyway, as long as its a good authority site that ranks highly.
A good way of finding where to quest post is by finding a popular in your niche, find an image of their headshot, right click to select the URL of that image, put this URL into Google's Reverse Image Search, and you will see where they have Guest Posted, this gives you a good list of where you too can offer to Guest Post. Ahref also have a Content Explorer you could use too.
On each site you want to do a guest post for, do a search for "contribute' or "write for us" which will take you directly to the right person to ask.
Don't forget a popular authority site will get many pitches per day for people wanting to guest post, so always look to add value for them.
12. PODCASTS
Become a guest on a podcast. The podcast listing will offer a link to your site, and people listening to the podcast may well blog about the content, using you as a contributor and offer your link in their text.
13. GUESTOGRAPHICS
Simply put its this: Make awesome content, email key people or influencers to let them know, then let them copy this content with a link back to you. Here is a more in-depth approach from Neil Patel:
Type your keyword into BuzzSumo and it will show you the most popular article based on the number of social shares
Choose the most relevant article
Create an infographic out of all the information on the blog.
Make sure you include a clear reference siting your source… Data courtesy of…(name of blog site). Its also a good idea to put your web address at the very bottom of this infographic as promotion but because its an image it won't be seen by search engines, next I'll show you how to deal with that.
Use the WordPress plugin WP Embed Code Generator to generate some embed code so that people can easily embed the infographic image in their sites and blogs. This embed code has your weblink in it, so every time this image is embedded in someone's site, you are gaining a relevant link.
Share it on social with the same keyword as the hashtag, make sure the filename of the infographic is also the keyword. Put the embed code in the message letting people know they can embed the infographic in their blogs. This is already popular as you can see from the article's popularity, so it should spread fast, it could become viral.
If you want to make sure that the infographic is noticed, use Buzzsumo again to find the people who shared the article, contact the ones with largest followings to let them know about your infographic, to make sure it gets a start. Or you could give them an @mention when Tweeting.
Further steps could include using Ahrefs to find the people who are linking to the original article you based the infographic on and contacting them to ask if you would like to embed your infographic too. Its adding value for them as they now have a link to the article and an infographic for their visitors.
Further still you can use Buzzsumo and Ahrefs to find people linking to your keyword, contact them to let them know about your infographic.
14. USE VIDEO AND ANIMATION
As you can see from above people love to take in information in a visual way and infographics are extremely popular. Video, and animated video in particular, is another great way for people to take in information.
If you have made some original videos on a popular topic, maybe using similar steps 1 to 4 above, you can self-host these on your blog and post these videos on social media, your site is in the link that the videos are streamed from.
Alternatively you could put these videos on YouTube and use YouTube analytics> traffic sources to find sites that have embedded your video, contact them and ask them to include a link to your site
Its also worth running your YouTube URLs through a back link checking software (LinkSphinx is a free one), as people don't always use the embed code.

15. FREE RESOURCE – LINK BAIT
To be honest you can create any kind of useful resource, above we looked at an infographics, then videos, but you could create a free eBook, or quick guide, maybe some free training, even a free tool or app, the unique research you have done, or industry interviews, these could all be called link bait. Anything that would be really useful for your niche, that other people can share through their site using the above methods.
The idea behind Google using backlinks to determine the quality of content was that people would 'vote' for the best content by offering a link to it. So the more people who want to share it, the better it must be. Due to underhand SEO tactics, Black Hat habits, now links need to be shared by authority sites, not just anyone.
16. ROUNDUPS
Make sure you only use good quality roundups for this, as you'll see below, private link schemes and link lists are not what Google is looking for. But there are some awesome roundup blog posts that really add value for visitors.
Find link roundups suing the following search criteria:

"keyword" + "link roundup"

"keyword" + roundup

"keyword" + "Best of"

"keyword" + this week

Find a roundup that fits my content
Email them to let them know you have great content that's a perfect fit for their roundup, and they may add you to it.
17. PRE OUTREACH
Sometimes it better to contact a blogger before their post is up, so here is a great tactic:
Before posting your blog, find people who rank well on your topic, contact them and ask if they have any roundups or compatible content that they are planning to publish.
Then publish your blog and contact all the people who responded to your request above, so they can add your link to their blog if it will help add value to their blog.
18. SHARE ON SOCIAL MEDIA
If you have built up a large following on Social Media, make sure you share all your blogs and content here, as these are an audience who have followed you for this kind of information, many of them will in turn share it on their networks including their blogs. However links on social media are not a ranking factor for Google.
19. EMAIL NEWSLETTERS
The most committed followers you have will be those that have signed up to your newsletter. They may have signed up to get notified of your new content so that they can include it in their blogs, and share it on their social media sites. These may not always be the best quality links but it is still a very powerful way of getting your message to your most committed followers.
20. BLOG COMMENTING Web 2 is all about interaction, Google loves to see active participation in a niche. But make sure that the comments you leave are adding value to the topic and are relevant. You are also building a relationship with that blogger by helping them too. Again, participate on key authority sites, and influencers, that are relevant to your niche.

21. NICHE FORUMS
Being actively engaged in the best forum for your niche will help you get to know your customers, and what their problems are. This is a great way to start helping people and consequently build the essential 'know, like and trust'. Then occasional links back to your site for a specific blog that will definitely add value, is good for your backlinking strategy. Too much will look like link spamming and you will lose the trust of your audience. No one likes a hard sell, so always think about the experience of the person you are helping.
22. PARTICIPATE IN REDDIT
This is an extremely popular site, calling itself the 'front page of the internet'. It's like a huge collection of forums, where people share news and content, and comment on, upvote or downvote other people's posts. A subreddit is a community of people interested in a niche topic. Participate and share content in your subreddit, and if your content gets enough upvotes it becomes a Dofollow link and adds to SEO value. You may also get editorial links from here as its often used for research.
23. QUORA AND YAHOO ANSWERS
People ask questions on these sites because they couldn't find anything in a Google search. This is a great way of identifying a gap in a niche, or a trending topic. In answering this question, you continue to build yourself as an authority in your niche and you can create a blog to fill this information gap, and offer a link to it.
24. BE AWSOME – SPONSORSHIPS
Sponsor people to do great things, help fund charities, ask them to mention your help on their website and include a link to your website. Too much of this is close to looking like a paid link, which is not good, but if there is a close synergy between you and the charity, and they can put your link into a relevant context then that's great.
25. CONTENT SYNDICATION Content syndication is essentially taking a great blog that you have written and republishing the same content on many other popular blog sites. This is great for exposure without having to generate new content for every blog you write, and there's nothing worse than having great content that is not being seen. But here's a problem, Google discourages duplicate content, and this duplicate content will probably get better ratings than the original content on your blog. Also popular blogs don't always want syndicate content, when they do it has to be good, and you have to be a fairly successful blogger already. However there are ways to achieve all this, and when content syndication is done well, it's very effective. If you are interested in this, here is a great resource on how to do this properly from Neil Patel.
10 THINGS TO AVOID – WHAT NOT TO DO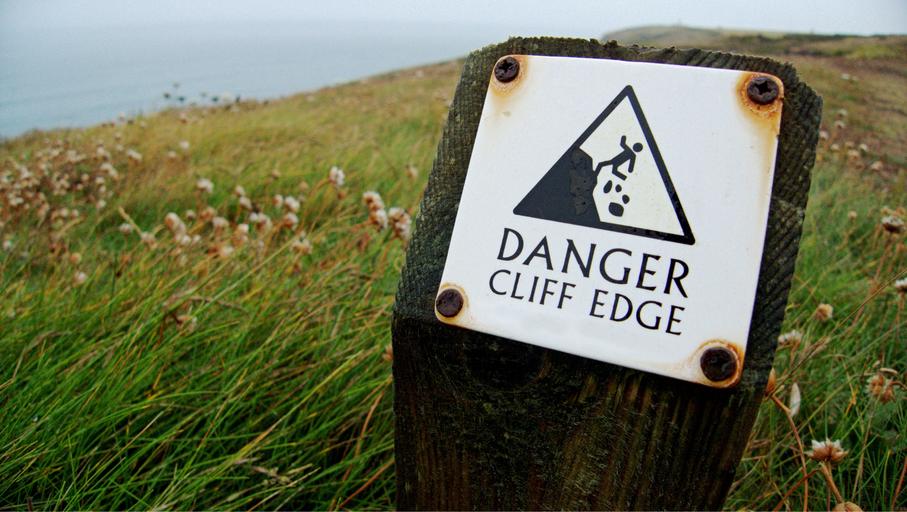 Since Google introduced is "Penguin" Update, there have been many changes in how links affect ranking. This update was released specifically to target spam and manipulative link building practices. Google is now using sophisticated AI to identify what is good practice and likely to be good for their search results and what is basically spammy. Make sure you read Googles Webmaster Guidelines on what they accept and what they don't.
1. Don't buy or sell links that pass Page Rank. You can buy or sell links that have a Nofollow attributed to them, because the Nofollow lets Google know that this link should not influence the ranking, because it has been paid for.
2. Don't use hidden links, back in the day people tried tricks like white text on a white background, crawlers would find them, they weren't that sophisticated back then!
3. Don't use low quality directory links. These are pages with loads of random links, no consistency, no niche interest, really, its tacky.
4. Don't use Sitewide links. These are links that appear on every page of a website, like a web link for the web designer in the footer of every page of a clients website. A few years ago Google asked website creators links to be Nofollow.
5. Don't use comment links with over-optimised anchor link text. Again it looks spammy because it looks like you are trying to force the issue. Spam is all about forcing or pushing someone to do something, no one likes it and neither do search engines.
6. Don't abuse Guest Posting. Guest posting is really about you offering your expertise to another website. Don't ruin it by going on about your website and posting links everywhere. So don't Guest post just for a link, do it because you want to add value, with or without a link.
7. Don't use automated tools to be inauthentic. For example ScrapeBox has been used to create comment links on all sorts of posts. It has other uses so stick to them. Don't scrape the box for site comments!
8. Don't use Link Schemes, private link or blog networks. A Private Blog Network (PBN) is a network of authoritative websites used to build lots of links to your money website (the site that is just for making money, like a squeeze page). A Private Link Network is a bunch of authoritative blogs that link to each others blogs. Any links intended to manipulate a page rank, can be considered as part of a link scheme and is a violation of Googles Webmaster Guidelines.
9. Don't use a Link Exchange. This is a confederation of websites that sign up to put links on each others websites. Your website will end up having tonnes of outbound links on it, and they will be worth nothing in the ranking system. A site with just a few links in it will be considered to have better quality links. Google seems to be ignoring unnatural links now anyway, if your link is not a natural fit and your site content is not being discussed, then the link may just be ignored.
10. Don't ask for anchor text, yes it needs to be succinct and relevant to the target page, but let people say what they want on their websites, let it be organic and a good fit for that website, besides if you have built a good relationship then it will good anchor text.DISAVOWING LINKS
If you are a bit worried that a link to your website has been been misused and google will penalise your website because of this, don't wory there is something you can do. You can get a link disavowed if you feel that a link to your website is being used in a spammy way by someone else. However it's not really necessary or worth doing as Google tends to ignore these links anyway. As long as you Link Profile in good in other ways you shouldn't get any trouble. But it is worth doing if your link appears on an offensive site.
CONCLUSION
Link building is one of the three key determining factors for Google Ranking, we don't know in what order these three are but they are RankBrain (relevancy), Content and Links. In order to get links you have to have great content, so you can see why many people call link building "Content Marketing" or "PR". The graphic below from MOZ shows the strategies that work best:
Interestingly even "unlinked mentions" helps your SEO.
The strategies above could be broken down into three groups of activities you need to be doing, according to Forbes concentrate on these:
1. Create Great Content – Link Bait
Any content worth linking to
Make animated videos with useful content that people will want to embed in their websites to enhance their own content
Quality beats quantity
Do original research
Don't gate all your best assets (give to get)
Create List posts and Why posts
Ideal blog length is about 2'000 words long
2. Use HARO
You are getting great PR and high-quality, editorially placed links
3. Outreach
Make a spreadsheet of the sites you'd love to be mentioned on
Use tools like BuzzSumo and Ahrefs Site Explorer
Contact them and Build relationships
Mend broken links
Offer content (infographics, videos, links to your blog)
Links are relationships, you are building a network. Who do you have in your network?
Remember the golden rule – One excellent link is worth more than a thousand spammy ones.
Useful tools to help you:
Contributors:
Thank you for reading! Don't forget to check out my post on Keywords, as it will help you too. Please leave a comment if this has been helpful.
Thank you.